Anthony Bourdain's ex Ottavia is still legally his next of kin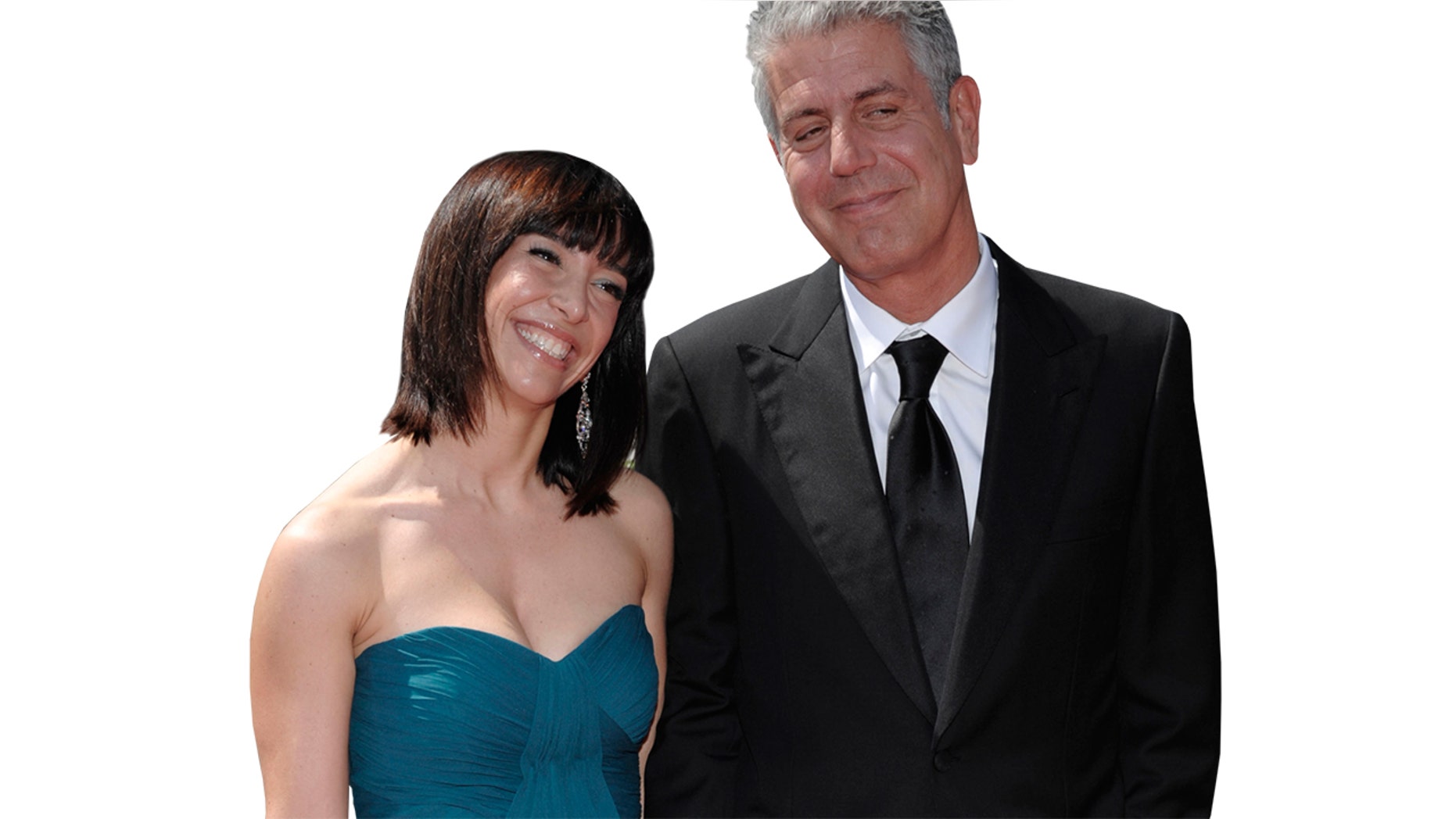 CNN host Anthony Bourdain and MMA fighter Ottavia Busia-Bourdain separated in 2016, but their divorce was not officially finalized before his sudden death, and the funeral arrangements for the star are being held up in the process.
Sources told People magazine Tuesday the 61-year-old's remains will be transported to the United States from France for his funeral as soon as Ottavia makes her wishes known to authorities.
"We are only awaiting the wishes of the family," Pascal Lohr, Mayor of Kayserberg-Vignobles, told People. "Everything then will be done as quickly as possible."
The late celebrity chef's mother, Gladys Bourdain, told the New York Post Sunday funeral plans for her son are in the hands of Ottavia because she is legally still his next of kin.
"Although they're separated, she'll be in charge of whatever happens," said the 83-year-old. "We haven't talked for a couple days. I'm sure she's as broken up as I am."
Supreme Court Records showed there was a 2006 divorce filing for Bourdain and his first wife, high school sweetheart Nancy Putkowski, in New York. The couple married in 1985. However, a divorce filing for his second marriage wasn't found.
Ottavia is the mother of Bourdain's only child, 11-year-old Ariane.
A rep for Bourdain did not immediately respond to Fox News' request for comment. His brother Christopher had no comment.
According to reports, Bourdain and the MMA fighter, who married in 2007, remained on good terms after they made their split public in September 2016.

"My wife and I live, have lived, very separate lives for years," Bourdain told People magazine at the time. "There's no drama here. We get along really, really well and it's not a big lifestyle change happening here."
Ottavia added, "Because of professional decisions we both have made, my husband and I have been for years in an unconventional relationship. Nothing has changed. We love each other. We respect the decisions the other has made. And we'll always consider ourselves a family."
Bourdain began dating 42-year-old Italian actress Asia Argento shortly after the announcement. He told the celebrity publication although he'd never marry again, he would be open to moving in with Argento.
"Look, I like being around her as much as possible," he insisted. "She's like me, in a lot of ways. We've both been married twice. So that's not something that's ever, ever going to happen. That's the death of everything.
"I think we both respect each other's work. Nobody's ever going to say, 'Oh, but you promised we were going to go to the beach.' No, you know, you get a gig, that's it. That's it. Nothing else matters. Work first."
The "Parts Unknown" star was found dead in France on June 8. His cause of death was revealed to be suicide by hanging.
CNN confirmed the news of Bourdain's passing and shared he was found unresponsive by his friend and fellow chef Eric Ripert.
On that Friday, Argento mourned her boyfriend on Instagram.
"Anthony gave all of himself in everything that he did," she wrote. "His brilliant, fearless spirit touched and inspired so many, and his generosity knew no bounds. He was my love, my rock, my protector. I am beyond devastated. My thoughts are with his family. I would ask that you respect their privacy and mine."
Ottavia spoke out on social media for the first time Monday since Bourdain committed suicide. She shared a photo of their daughter, along with a message to her ex-husband.
The image showed Ariana performing a song on stage.
"Our little girl had her concert today," wrote Ottavia. "She was amazing. So strong and brave. She wore the boots you bought her. I hope you are having a good trip, wherever you are."
The Associated Press contributed to this report.