AnnaLynne McCord Shuns Her Shirt and Eden Grinshpan Cooks Butternut Squash Risotto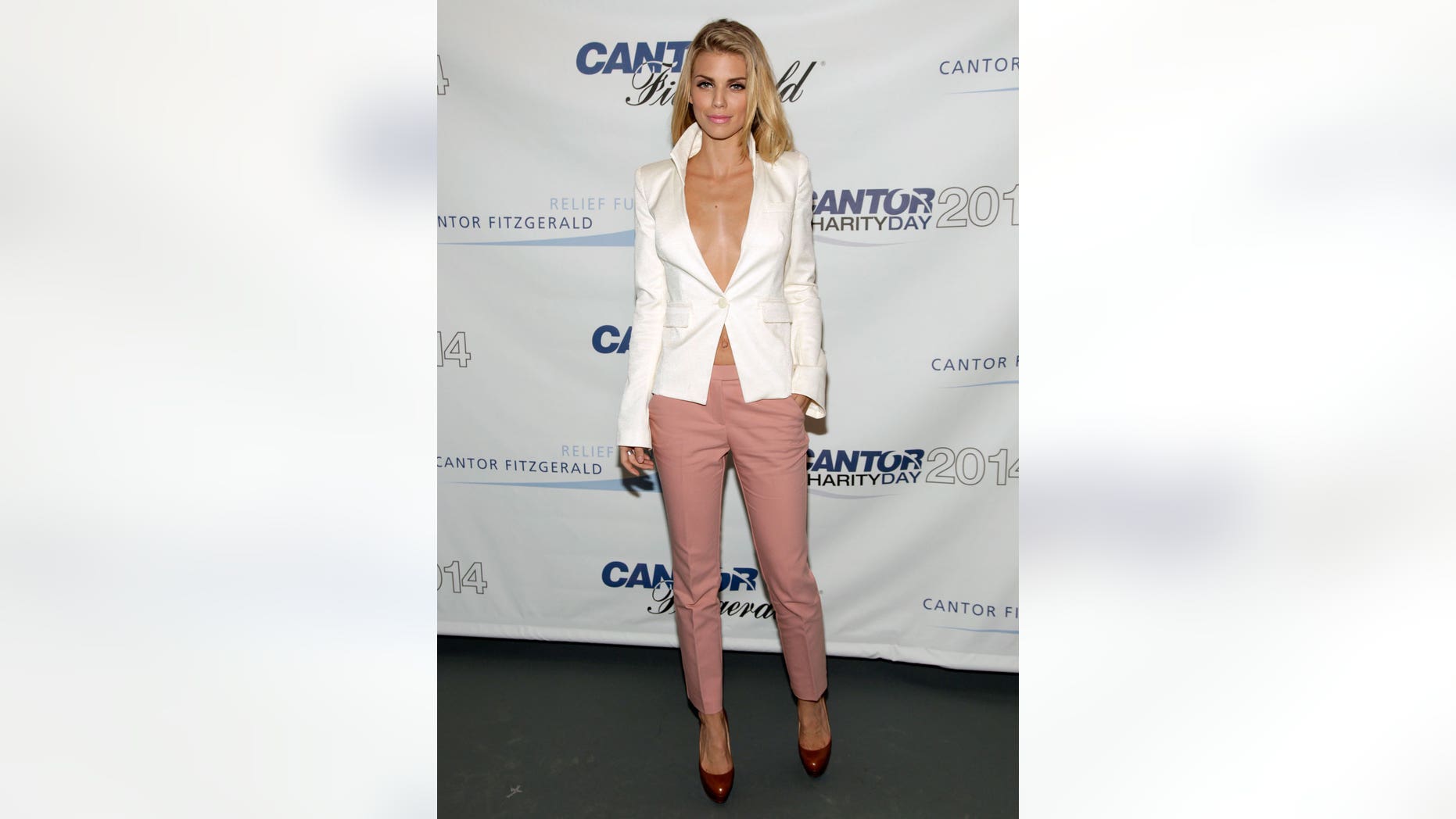 Here's what's happening out there, people:
On Thursday, former "90210" (the new one) actress AnnaLynne McCord wore a blazer with no shirt to a 9/11 charity event in New York City (below), thus making the words "AnnaLynne McCord" a popular Google search term for the first time in God knows how long.
By now, you've probably noticed that scrumptious plate of butternut squash risotto at the top of the page. But instead of just drooling over it, watch the video above and let Food Network's Eden Grinshpan teach you how to make it. (And don't worry — risotto might be intimidating, but she can walk you through it in just minutes.)
Earlier this week, Rumer Willis allegedly ripped her leather pants at a karaoke bar (below), perhaps because her left buttcheek heard somebody's awful rendition of "I Will Survive" and tried to make a break for it.
George Clooney will reportedly star in a short film set within the "Downton Abbey" universe, scheduled to air on ITV as part of a Christmas charity fundraiser. Further details have yet to be revealed, but we're guessing he'll happen upon Downton Abbey after misreading his directions to downtown abbey.
Arnold Schwarzenegger's gubernatorial portrait has been touched-up to remove an image of Maria Shriver's face from his lapel, though not very well. Her face is technically gone, sure, but you can still sense her anger emanating from beneath the fresh layer, which is probably what's messing up the paint.
Though she offered almost no explanation as to why, Lady Gaga told Parade magazine that she decided to delay having kids after meeting Tony Bennett. Funny, he seems so charming on TV.
Despite getting a pixie cut only a few months back, Pamela Anderson is already wearing extensions to get her long hair back. But if it's any consolation, she compensated with a really short shirt.
A new still from the upcoming "Fifty Shades of Grey" film adaptation was released on Thursday, and it shows actress Dakota Johnson looking pensive and not-quite chewing on a pen (below). So at the very least, this movie will be slightly more erotic than watching a co-worker create an Excel spreadsheet.
Only one month after divorcing his wife, Neil Young has found romance with actress Daryl Hannah. Where he found this romance is anybody's guess, because where has she been for the last decade?
The father of actress Nicole Kidman, Dr. Anthony Kidman, was killed after suffering a traumatic fall in Singapore. His co-workers at the Royal North Shore Hospital have released a statement which you can read here at PEOPLE.com.
Despite TMZ's report to the contrary, rapper Iggy Azalea announced on Thursday that she does not have a sex tape. And no, the video for her and Jennifer Lopez's song "Booty" doesn't technically count.
Miley Cyrus Instagrammed a nude photo of herself in the shower this past Thursday, with only an animated red heart covering her bare bottom (below). But considering how much of Miley's skin we've already seen, this latest pic is downright chaste:
Comedian and "Daily Show" correspondent Michael Che will replace Cecily Strong as the new Weekend Update anchor at "SNL," presumably because they wanted somebody who already had an impressive background in fake news reporting.
And finally, according to numerous reports, there might be a "Married … With Children" spin-off in the works. The show will reportedly focus on the character of Bud Bundy, and hopefully, his trials and tribulations as the studliest Bundy of them all: