Anna Faris' 'Mom' co-star Allison Janney comments on star's divorce
After announcing that she and her husband, Chris Pratt, would be separating, everyone in Anna Faris' orbit seems to be curious how she's handling the change. Now, one of her co-stars is getting candid about what she's noticed from Faris since the announcement.
Speaking to E! News at the TV Academy's Performers Peer Group Celebration, Allison Janney fielded some questions about her friend, and fellow "Mom" co-star, and how she's handling the divorce.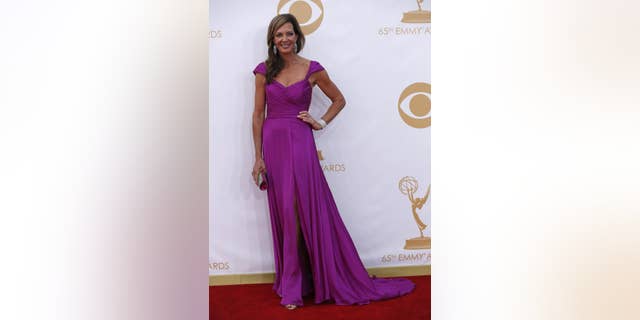 "She just is a trooper. She comes to work with a smile on her face," Janney said. "She's a professional. I love her to death."
The actress continued saying that everyone on the show is there to support Faris, and that they also feel for Pratt. Thanks to a guest role he had during the show's fourth season, Janney and others know him well.
"We're all very supportive of her and love her and feel badly for both of them. We love them both," she said. "They're such great people."
Faris and Pratt announced their split earlier this month on social media. Since then, they've both remained relatively tight-lipped other than the occasional comment and Faris thanking fans for support on her podcast. The former couple keeping things private isn't surprising as they mentioned in their announcement that they'd be trying to keep the matter between them for the sake of their child.