Ann Curry, Matt Lauer reportedly fighting for Brangelina interview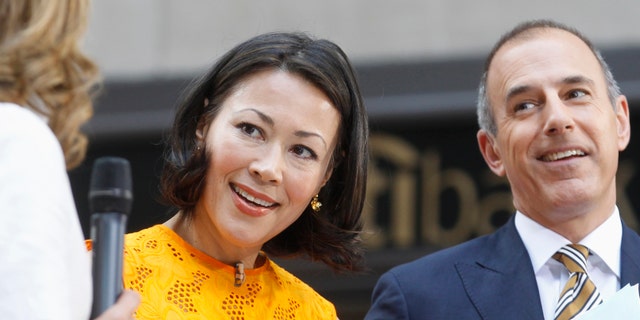 NEWYou can now listen to Fox News articles!
Television industry insiders are licking their lips over the possibility that the Brangelina split will give Ann Curry the ultimate revenge over her former employers at NBC and arch nemesis Matt Lauer.
As we have reported, many of the big-name on-air journalists are fiercely vying for the first interviews with Brad Pitt and Angelina Jolie since news of their impending divorce broke. And the buzz is that Curry — who was humiliatingly fired by the network, allegedly at the behest of Lauer — has a good chance of getting the scoop.
An insider tells us that Curry, who left the network in 2015, is known in the industry to "have a very good relationship with both [stars]" and that "Angie especially trusts her" because Curry has covered their humanitarian efforts extensively.
"Ann could take it anywhere she wanted," said the source, "which is probably anywhere but NBC!"
Meanwhile, we're told her competition at NBC is, perhaps unexpectedly, Tom Brokaw, who also has a relationship with Jolie.
This article originally appeared in the New York Post's Page Six.