Andrew Dice Clay says he had an on-set romance with Teri Hatcher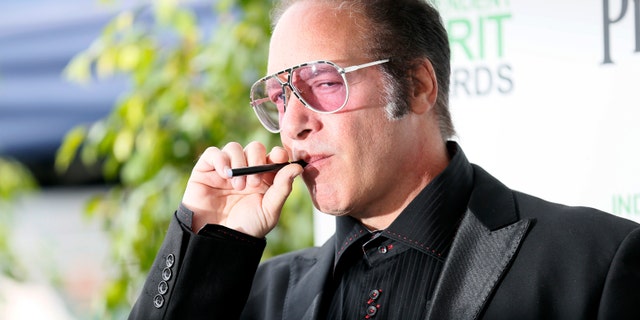 Andrew Dice Clay claims in his new book, "The Filthy Truth" that he had an affair with Teri Hatcher reports The New York Daily News.

The two met in 1993 on the set of the straight-to-video movie, "Brain Smasher…a Love Story," and he says the attraction was immediate. At the time the comedian was unhappily married to second wife Trini.

According to the memoir the pair began flirting intensely on set and one night Hatcher who would star in "Lois & Clark: The New Adventures of Superman" that year engaged in phone sex. Clay says that after he entered her room and although the two didn't have sex, ""her moans were delicious, and by the time it was over she was completely and absolutely satisfied."

Clay says that a couple of days later despite feeling tremendous guilt they shared a passionate kiss and "the lovemaking was out of this world."

After filming was done the pair vowed never to contact each other again, a promise that left the controversial comic miserable until his wife announced she was pregnant, which brought renewed joy to the troubled marriage.

The following year Hatcher wed Jon Tenney and in her memoir "Burnt Toast" admits the marriage was largely sexless.