Amy Poehler applauds 'SNL' and its coverage of President Donald Trump: They're 'doing an amazing job'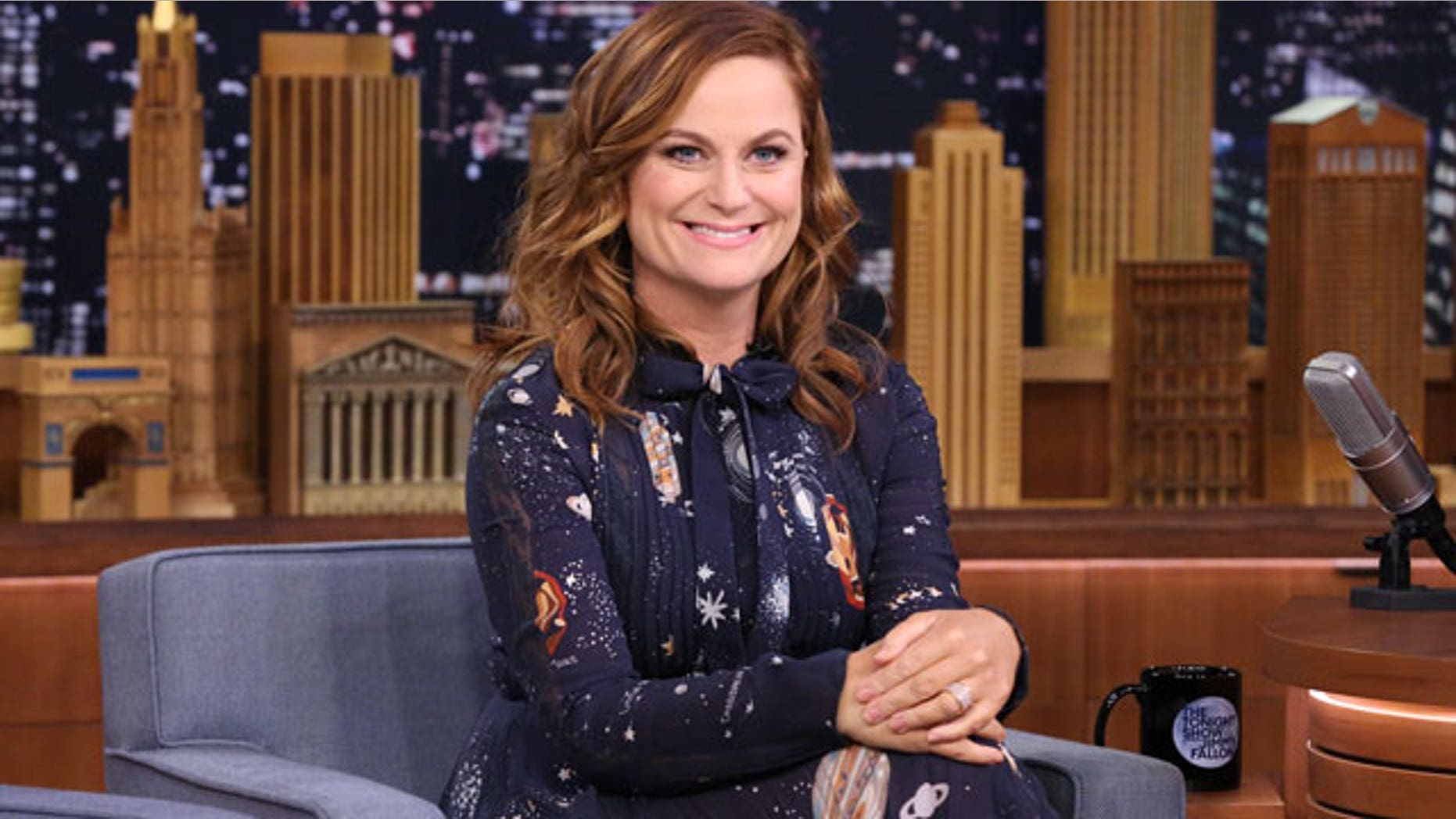 LOS ANGELES – Amy Poehler is happy with the way "Saturday Night Live" is displaying their satirical comedy about President Donald Trump.
"'SNL' is doing an amazing job, and they have a hard job," she told reporters at the 2018 Television Critics Association's Summer Press Tour in Beverly Hills, Calif. on Wednesday.
"You know, when I was on live sketch comedy show ex-amount of years ago, it had its own cast of characters – so, it's hard and interesting," added Poehler of the series, which featured a comedic sketch of President Trump and his associates for its season finale back in May.
Although the "Saturday Night Live" alum has left the show behind, she's still adding to her roles as sketch comic, actress, writer and producer with her new comedy series "I Feel Bad," which stars Paul Adelstein and Sarayu Rao, and highlights the many challenges facing working women such as motherhood and juggling a career.
Poehler, 46, spoke about managing her success while being a mother to two children, sons Archie, 9, and Abel, 8.
"Any working woman is constantly being asked about how she balances it all. It's a question that we always have to give an answer to, and I think balance in a working woman's life is always something that I feel is getting short stripped, and men as well," she shared.
"But, I think there's something very specific about being a mom and being expected to kind of handle everything really, really well – that it still unexplored territory on television."
"There was a lot of working women on television who just figured out how to raise their kids off-screen without us watching, and it'll be really interesting to see those two mesh in the show."
When asked how she manages to stay focused and grounded amid all of the challenges of working in show business and raising a family, Poehler admitted that there is no secret sauce to her method of survival, but noted she and her writers frequently talk about their own personal lives in order to build out their show.
"We have really good conversations about it, and it's just the idea of working hard and loving what you do and balancing little kids and all that stuff," she said.
"There's nothing specific that I can tell you that isn't what everybody else feels – there's not like some special thing that only I've experienced. So, it's the usual time management, figuring out how to balance your day and not beating yourself up too much."
"Being where you are. Being [in the] here-and-now. "I'm in front of you in this very natural setting where everybody is pointing these things at me," she said with a laugh.
"I Feel Bad" is slated to premiere this October 4 on NBC.