Amy Adams' rep calls Valentino press release 'appalling'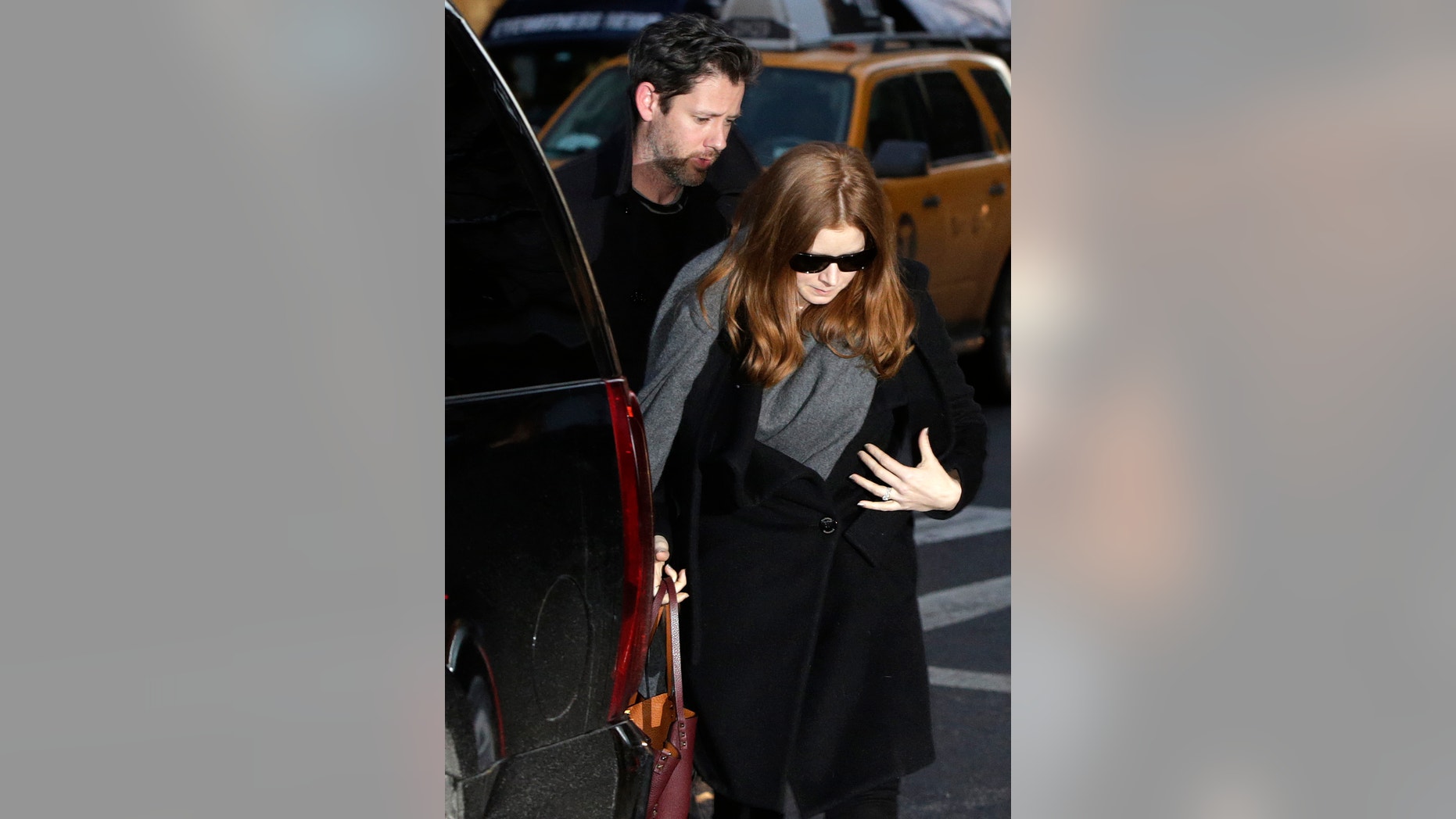 Amy Adam's rep is making it clear the actress had nothing to do with Valentino tastelessly promoting that she wore one of their bags to Philip Seymour Hoffman's wake.
The star's rep told E! that Adams "is not a paid spokesperson for Valentino, and the suggestion she would use this moment to participate in a promotion is truly appalling."
The fashion house Valentino came under fire after they sent out a promotional email on Friday, complete with two photos of Adams outside the Thursday wake.
Valentino said in a statement that quickly followed that the company didn't realize the photos were snapped at the sad gathering of loved ones for Hoffman, who was found dead Feb. 2 of an apparent heroin overdose in his apartment.
Hoffman, 46, co-starred with Adams in "The Master" and both his wake, and funeral the next day, were attended by numerous celebrities, Adams included.
"We sincerely regret releasing a photo to the media ... of Amy Adams with a Valentino Bag. We were not aware the photograph was taken while she was attending the wake of Philip Seymour Hoffman. It was an innocent mistake and we apologize to Ms. Adams who was not aware, or a part of, our PR efforts," said the regretful statement signed by Mona Swanson, vice president of communications for Valentino USA.
The New York Post splashed the Valentino-toting actress in sunglasses and a sad expression all over its front page Saturday with the headline "DEAD CARPET" after putting up the gaffe online, apparently prompting the apology. The Daily News included the image of Adams with the red, $2,500 bag in a two-page spread inside the paper.
The Associated Press contributed to this report.