Publicist tweets about Amy Adams' bag; fails to mention she was carrying it to Hoffman wake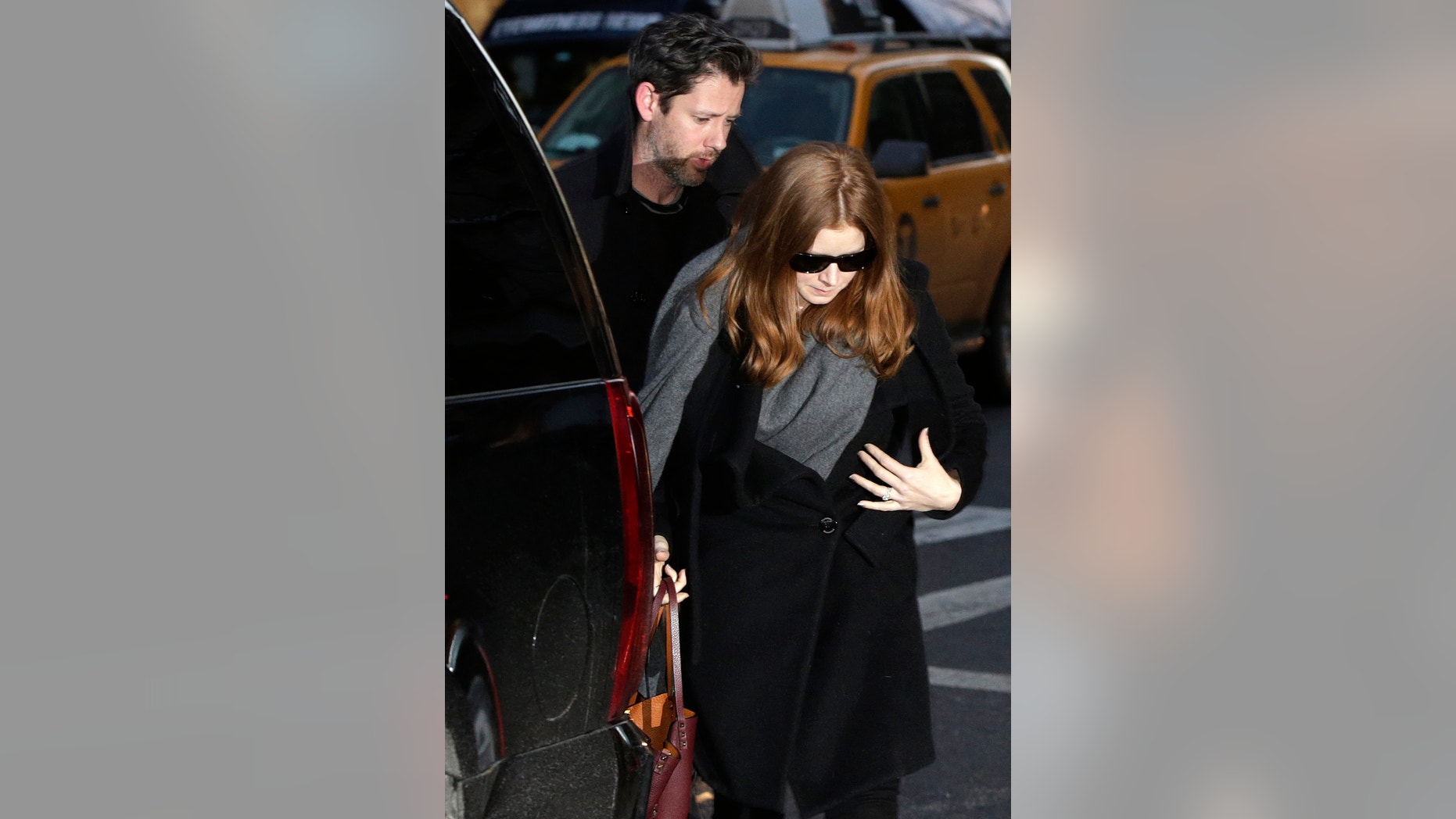 A fashion publicist sent out a tasteless and embarrassing Tweet regarding Amy Adams' chic new bag. Public relations pro Upasna Khosla touted actress Amy Adams' stylish $2,500 bag without mentioning the accessory was carried by the "American Hustle" actress into Philip Seymour Hoffman's wake.
According to the New York Daily News Valentino's "celebrity relations manager" Upasna Khosla tweeted, "We are pleased to announce Amy Adams carrying the Valentino Garavani Rockstud Duble bag from the Spring/Summer 2014 collection on Feb. 6 in New York." It was accompanied by a pair of photos showing the Oscar nominated actress toting the bag while exiting a black town car with her fiance Darren Le Gallo.

The company swiftly issued an apology.

"We sincerely regret releasing a photo to the media this morning of Amy Adams with a Valentino bag," said a statement from the company. "We were not aware the photograph was taken while she was attending the wake of Philip Seymour Hoffman. It was an innocent mistake, and we apologize to Ms. Adams who was not aware, or a part of, our PR efforts."
Adams appeared in two movies with Hoffman, "Doubt," and last year's "The Master."