'American Idol' Love: Jessica Sanchez & DeAndre Brackensick Confirm Relationship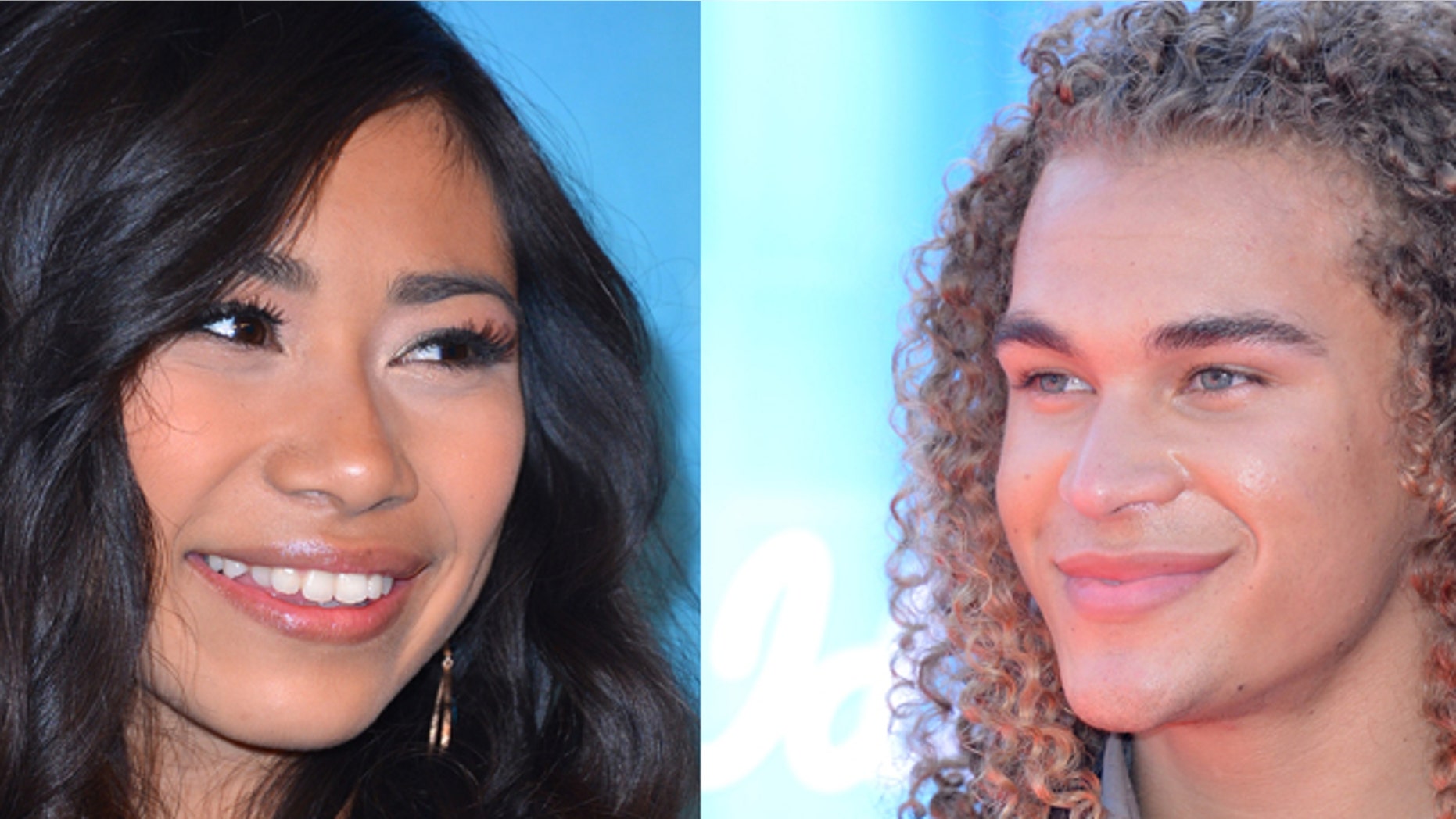 Love is the air on American Idol everyone!
"Idol" runner-up Jessica Sanchez is dating... wait for it... fellow "Idol" Alumn DeAndre Brackensick, who was also part of the top 10 last season.
Entertainment publication Zap2it is reporting that the two "Idol" alumnus, who are currently on the "American Idol" summer tour revealed they are now an item over an Internet live stream on Friday.
"I got a secret and I want you guys to guess," Sanchez on Twitter."He's my boyfriend, she added about Brackensick. "Love you guys," Sanchez told her fans.
Brackensick followed up on the news by Tweeting about his new love as well.
"Me and Jessica are officially dating," Brackensick wrote followed by a happy face. "Yes Jessica is my girlfriend," he added.
Sanchez came in second place on the 10th season of the show and made headlines when Jennifer Lopez along with fellow judges Steven Tyler and Randy Jackson used their only 'save' card when voters sent Sanchez home.
Brackensick came in eighth place and was a judge favorite for his high-pitched, smooth voice.
In May Sanchez opened up to Fox News Latino exclusively about her heritage and her future plans now that she is done with "American Idol."
The vocally gifted singer said being Mexican is a big part of who she is as a person, just as much as her Filipino background.
"I'm proud of both of my heritages," Sanchez told Fox News Latino. "There's never a time when I'm more one than the other. I grew up with both [cultures.]"
Sanchez's father, a Mexican-American Texas native and member of the U.S.Navy, has been kept in the loop on his daughter's success despite being deployed in Singapore.
"He's been emailing me back and forth," Sanchez said. "He's definitely proud."
So, what happens now that "American Idol" is over? Sanchez says she plans on getting her college degree, doing some songwriting and hopefully, sometime in the near future, visiting the lands of her ancestors, the Philippines and Mexico.
"I could be a one hit wonder," Sanchez told Fox News Latino about why she will pursue her college degree. "I have to have a back-up plan."
She also said she dreams of visiting the Philippines and Mexico.
"I've never been out of the country, so I would love to go," she said. "I hope they let me in the tour."