American Idol: Jennifer Lopez Hates Seeing Stefano Langone Go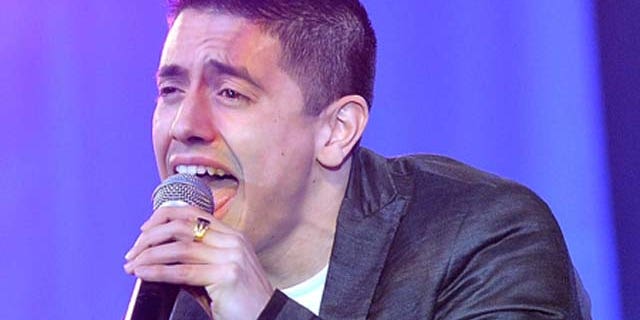 One of J.Lo's favorite contestants, Stefano Langone, got the boot from American Idol, after being voted in the bottom three along with Haley Reinhart and Jacob Lusk.
The wild card pick from Kent, WA, ended the show by singing Stevie Wonder's "Lately" and reinforced how his peace with the nation's decision to send him home.
"It [American Idol] began my career," Langone said. "You can't put a price on that. I'm so blessed. I came this far and it's great."
López, who said she thinks Langone "is amazing" and that she "loved" him, seemed far more saddened than her fellow judges upon the announcement of Langone's departure. With a cracked voice she told Langone that he's future looks very bright.
"Stefano, our wild card, look how far you've come," said López. "It's amazing. It's not the end of the road."
Although Langone is no longer an applicable contender for the singing competition, he will finish out the tour with the rest of his competitors and will also perform at the season's finale.
"They still have the tour at the end of the day," López informed. "I wish them… the best and I hate to see anyone of you go."
Fellow judges Randy Jackson and Steven Tyler concurred with López.
"You got the season finale coming up in five weeks. There is a lot of work for you guys to do a lot of continue," Jackson said. "You've come this far and shown America who you are and kind of artist you're going to become."
The show featured pop singers Katy Perry and Kanye West, who performed her latest hit single "ET."
American Idol alum, season seven's David Cook also stopped by and sung "The Last Goodbye."
You can reach Alexandra Gratereaux at: Alexandra.Gratereaux@foxnewslatino.com
or via Twitter: @GalexLatino
Follow us on twitter.com/foxnewslatino
Like us at facebook.com/foxnewslatino