Amazon pulls Jeffrey Tambor from Emmy contention amid sexual harassment allegations
Amazon will not put Jeffrey Tambor into contention for the Emmy Awards this year after he was fired from the streaming service's show 'Transparent" amid allegations of sexual harassment on set.
Though the streaming giant will not be submitting Tambor's name, Vulture reported that actors' personal representatives can enter names for Emmy consideration.
Tambor has won multiple awards, including two Emmy Awards and a Golden Globe, for his role as retired college professor Morton Pfefferman, who opens up to his family about "identifying as a woman, and becoming Maura," according to Rotten Tomatoes.
JEFFREY TAMBOR ON #METOO ALLEGATIONS: I'M 'MEAN,' BUT I NEVER SEXUALLY HARASSED ANYONE
Tambor, 73, was fired from the series in February after his former assistant Van Barnes and "Transparent" actress Trace Lysette accused the actor of sexual harassment. The series' showrunner, Jill Soloway, decided to fire Tambor amid the allegations.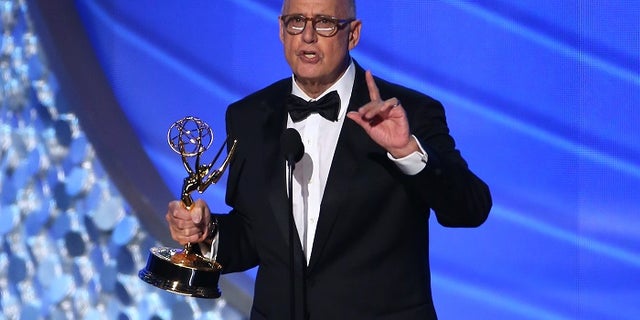 Tambor denied acting inappropriately with Barnes and Lysette but admitted he has anger issues.
TIDAL DELIBERATELY OVERREPORTED BEYONCE AND KANYE WEST STREAMS, REPORT SAYS
Despite being ousted from "Transparent," Tambor will reprise his role as George Bluth in the fifth season of "Arrested Development."
Fox News' Sasha Savitsky contributed to this report.