'All My Children' actress Patricia Barry dies at 93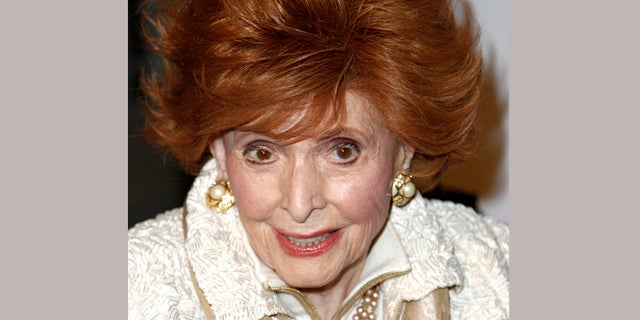 Patricia Barry, a mainstay of daytime television who appeared on "Days of Our Lives," ''Guiding Light" and "All My Children," has died. She was 93.
Barry died at her home in Los Angeles on Tuesday, a publicist for the actress said Wednesday. The Iowa-born Barry amassed more than 100 appearances in TV, film and theater.
After winning a Rita Hayworth look-alike contest, she was contracted by Warner Bros. She made a mark in TV movie-of-the-weeks like 1959's "The Wicked Scheme of Jebel Deeks," with Alec Guinness, and alongside Sid Caesar and Ronald Reagan in 1961's "The Devil You Say."
Other credits of Barry's included 1949's "Riders of the Whistling Pines" with Gene Autry; 1964's "Send Me No Flowers" with Doris Day and Rock Hudson; and the New York Yankees 1962 film "Safe at Home!"
But Barry may have been best known for long-running stints on daytime soap operas. Among other roles, she played Addie Horton Williams from 1971 to 1974 on "Days of Our Lives."
Barry is survived by her two daughters, Miranda Barry and Stephanie Barry Agnew, and two grandchildren. She was married to TV producer Philip Barry, who died in 1998.