Alfonso Cuarón Heading To TV While His Film 'Gravity' Wins More Awards En Route To Oscars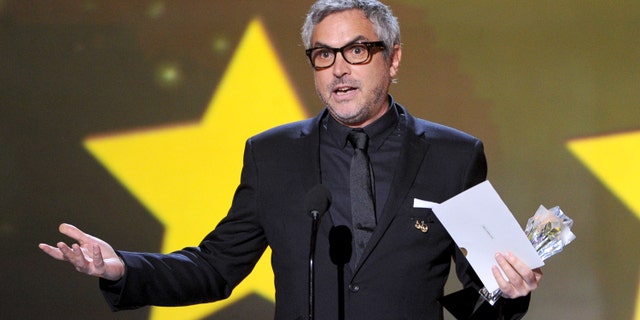 Oscar-nominated director Alfonso Cuarón is heading for the small screen for the first time.
The Mexican filmmaker is teaming up for a new series with producer J.J. Abrams, who is has know for about 20 years.
Cuarón, who is up for best director Oscar for space thriller "Gravity," concocted the idea for "Believe" while filming his award-winning film with Sandra Bullock and George Clooney.
He contacted Abrams, who is eager to work with Cuarón, and together they are co-producing the series starring Delroy Lindo, Kyle MacLachlan and Jaime Chung.
Cuarón joked Sunday to the Television Critics Association that after working in space, he wanted to do something where people weren't floating. The series revolves around a 10-year-old girl with supernatural powers who's pursued by sinister forces.
"Believe" will debut March 10 on NBC.
Meanwhile Cuarón has another reason to continue celebrating. At the Producers Guild of America awards, "Gravity" tied for the guild's highest honor with Steve McQuee's historical epic "12 Years A Slave."
This rare PGA split keeps the Academy Awards race wide open in one of the tightest three-way battles in years. It may have been shut out by the producers, but David O. Russell's con caper "American Hustle" is also still very much in the running following a week of big showings at the Golden Globes, Oscar nominations and Screen Actors Guild Awards.
With only the Directors Guild and Writers Guild awards remaining in the next two weeks, the Oscar race is heading into the home stretch when several thousand academy voters make their choices prior to the March 2 ceremony.
Based on reporting by the Associated Press.
Follow us on twitter.com/foxnewslatino
Like us at facebook.com/foxnewslatino