Alex Trebek called sexist for asking retired Army Master Sergeant if being a woman made her job difficult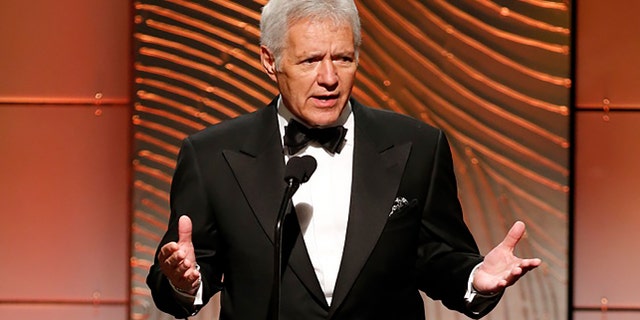 "Jeopardy!" host Alex Trebek was slammed by social media users Tuesday after he asked a contestant if her job as an Army Master Sergeant was hard because she was a woman.
Trebek made the comment while asking the show's three contestants basic questions about their lives to introduce the audience to the participants. Lisa Beth Davis, a retired Army Master Sergeant, took Trebek's question in stride.
Trebek asked the woman: "That must be really tough for a woman because a master sergeant is giving orders most of the time. How was it for you?"
'JEOPARDY!' CHAMPION'S 12-DAY WINNING STREAK COMES TO AN END
Davis responded that she was "pretty bossy" and was the oldest in her family so she knew "how to tell people what to do."
Trebek replied: "So, you learned how to do? Good for you," before moving to the next contestant.
Unfortunately for Davis, she came in second and would not be returning for the next episode.
TMZ reported there were 1,265 active female Master Sergeants in the Army.
'JEOPARDY': NAVAL OFFICER WINS WITH JUST $1
Social media users took to Twitter to express their outrage regarding Trebek's question.
"Alex Trebek really got zero chill," one social media user wrote.
"Um, Alex Trebek just said it must have been hard for a woman to be an Army Master Sergeant because she was a female…really?? Why not ask her what she accomplished in her position. Do better," another person tweeted.
"Alex Trebek: 'Being a master sergeant must be hard for a woman because you have to give orders all the time.' That sexism isn't even subtle," another person tweeted.
Fox News' request for a comment from "Jeopardy!" was not immediately answered.