Actress Regina King nearly trampled while courtside during NBA game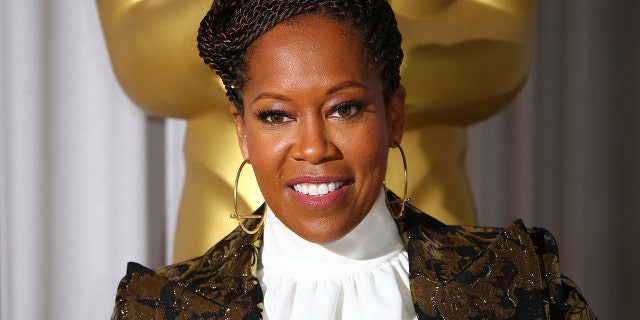 Actress Regina King was nearly trampled while sitting courtside at Wednesday night's NBA game between the New York Knicks and Philadelphia 76ers -- and she lived to tell the story.

While trying to save the ball from going out of bounds, Philadelphia 76ers center Joel Embiid ran full speed into the crowd and almost knocked King squarely in her face. The NBA player missed her by inches, kicking her hair bun and crashing into a statistician instead.

The statistician, Dave Fried, was uninjured during the collision and even did a joint interview with Embiid after the game.

Embiid also commented on nearly taking out the Oscar-nominated star. "It's good that I saved her life, I guess, but someone else had to, like, take that. I'm sorry about that," he said.
King, who is days away from attending the Academy Awards where she's nominated for Best Supporting Actress, acknowledged the close call on Twitter.
"Yoooo. Thank you God and @JoelEmbiid for your athletic abilities. Crisis averted," she tweeted.
The 76ers ended up winning the game over the Knicks 126-111.