Actress Rebel Wilson talks sexual misconduct in Hollywood, says 'even I have a story to tell'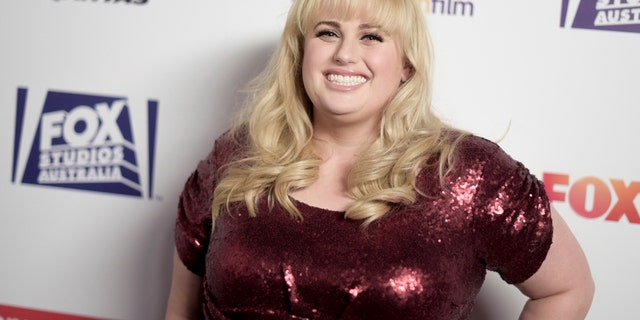 Actress Rebel Wilson took to Twitter on Saturday and detailed her own claims of sexual misconduct in Hollywood.
Wilson, best known for her roles in "Pitch Perfect" and "Bridesmaids" described her encounters with two unnamed men in the industry and said, "I'm a pretty strong and confident person but even I have a story to tell."
In the first allegation, Wilson said she was working with a man "in a position of power" who asked her "repeatedly to stick my finger up his a**."
ACTOR GEORGE TAKEI ACCUSED OF SEXUAL ASSAULT BY FORMER ACTOR, MODEL
"All whilst his male 'friends' tried to film the incident on their iPhones and laughed," she wrote. "I repeatedly said no and eventually got out of the room."
Wilson said she had her lawyer file a complaint with the studio in case anything similar ever occurred again so she'd legally "be able to walk out of the job and not obliged to return," she said.
Following the incident, Wilson claimed she was then "threatened" by the man's rep, who told her "to be nice and support the male star," to which she said no.
"The whole thing was disgusting," Wilson said.
'TOP GUN' STAR ANTHONY EDWARDS SAYS HE WAS MOLESTED BY PRODUCER GARRY GODDARD 'FOR YEARS'
In a second alleged encounter, Wilson recalled taking a meeting with a director in his hotel room.
"I was so naïve the thought of anything happening apart from 'work talk' didn't even cross my mind," she said on Twitter.
While she was there, Wilson said the man's wife called and started loudly accusing him of sleeping with actresses. She said she was able to escape and ultimately "nothing physical happened."
However, she did not actually say the director made any advances toward her.
Following her experiences, and a series of other allegations of sexual misconduct in Hollywood, Wilson said she knows her "stories aren't as horrific as other women and men have described" but said she can understand the experience "on some level" and will no longer stay silent or "be polite."