Aaron Carter Returns to Music, Reveals the Biggest Obstacle in His Personal Life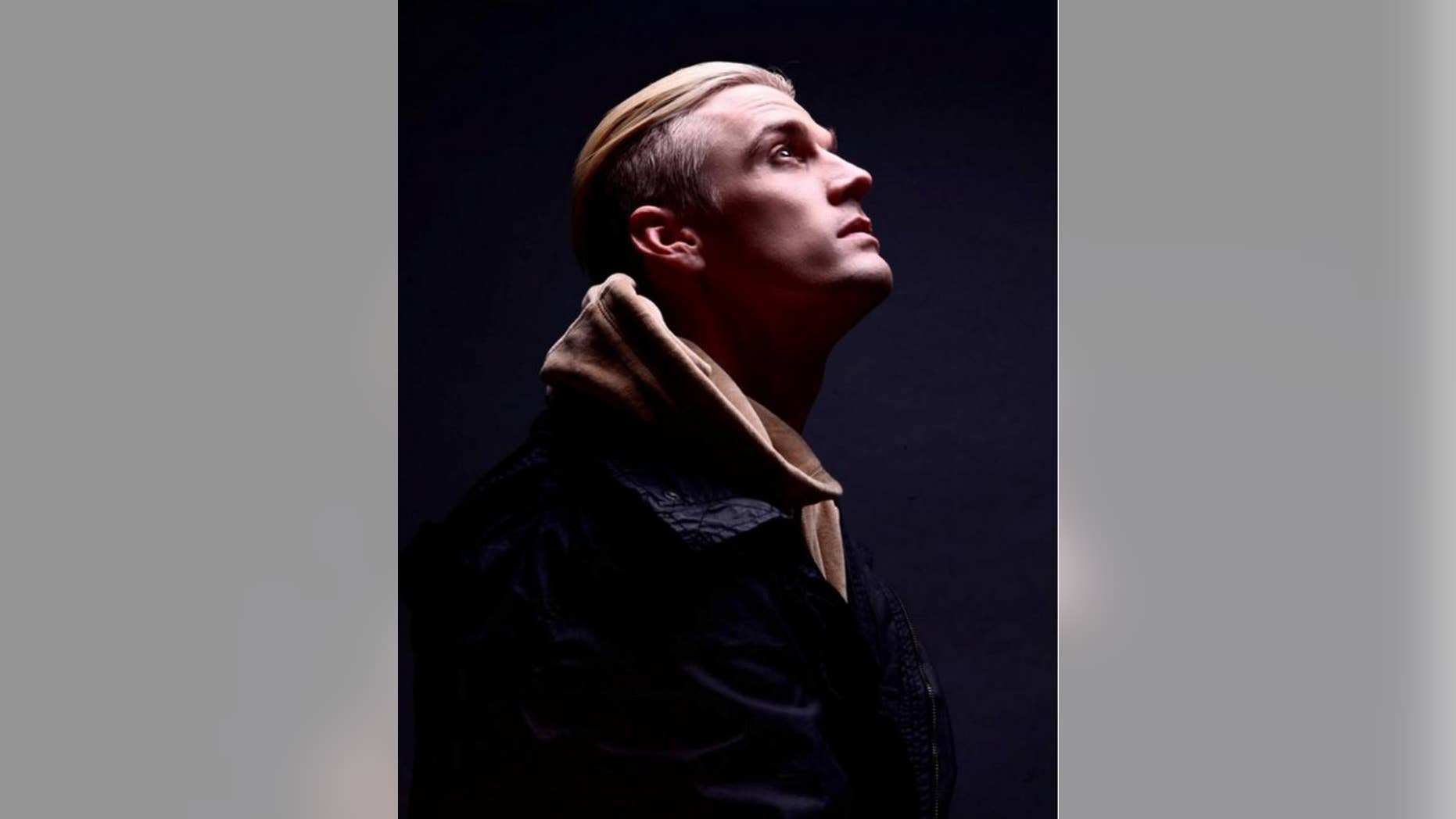 Aaron Carter doesn't want candy these days. What's he's really craving is love.
The former teen superstar — who had his first hit in 1997 at age 9, released several multi-platinum albums, toured with older brother Nick Carter of the Backstreet Boys, beat Shaq in a game of one-on-one, and reportedly raked in over two hundred million dollars in revenue before becoming a legal adult — has kept a seemingly low profile for over a decade. But now, according to the 29-year-old himself, he's trading in his bubblegum pop for fist-pumping electronic dance music, and he's secretly been working on what he describes as "a massive music reinvention" — and he's finally ready to share it with curious listeners.
The result is his new EP "LØVË," but he cringes at the idea that it's a comeback of sorts. Rather, Carter insists it's a "true labor of love" that he's had full creative control over from the moment he started laying down tracks in his home studio. And he hopes that fans won't be able to resist his latest musical offerings as he gears up for a North American tour.
Naturally, Fox News Magazine wanted to catch up with Carter on a number of things, including his new album "LØVË," the biggest obstacle he's facing in his personal life, and all the outrageous declarations of love his fans have attempted throughout his career:
FNM: I understand this is your first musical project in 14 years. What took so long?
AC: Well, the last project I did, I was 17. I released a single. That was about 12 years ago. And I guess what took so long was that I was busy learning, figuring out what kind of music I wanted to make. And, you know, really seeing what I identified with.
FNM: For longtime fans, how is your new sound going to be different from what they're accustomed to?
AC: I mean, it's hard to tell what they're accustomed to. Back in the day, if you were listening to my music when I was younger, that's one thing. Essentially, I'm coming back out as a new artist. This is different. I'm producing my music, I'm writing it, executive producing, directing my videos. I have a lot of creative control, which is great.
FNM: What were some of the challenges you faced in making this EP from scratch?
AC: It took a long time. It took a year to get the EP done. It took a lot of money to make it happen, especially when you're producing things on your own and you're not relying on anyone else's money, and it takes your own, which is exactly what happened for this entire project. It took all of my own money to make it really, really happen. [But] it's just a great time right now. I don't know what to expect. I put out the single, I got a major record deal from it, and here I am talking to you.
FNM: How would you describe your new sound?
AC: The new sound? It's EDM [Electronic Dance Music]. No matter how you look at it, EDM, That's what I love to create and the kind of beats I like to make. I found a way to intertwine the type of EDM beat that I like, because I listen to people like Deadmau5 — really long songs that don't even have vocals on it. But yeah, that's kinda what I did with this. I had a great co-producer on the project, a great team of writers. I'm really happy.
FNM: Which would you say was the most difficult or most personal song for you to record in this EP and why?
AC: I would say probably the first song I put out, "Fool's Gold." It had a significant meaning behind it, and it was … something that I was using to also identify with at the time. And it was real, the story. Everything about it was real.
FNM: And what's the story behind "Fool's Gold"?
AC: You know, it's a breakup song. A relationship song. You know, it is what it is. You gotta listen to it.
FNM: What would you say is the biggest obstacle in your life right now, both personally and professionally?
AC: Personally? I would just say getting a family together … you know, getting married. That kind of stuff. And then professionally, I just think getting people to see what I am today and not what I was when I was a little kid.
FNM: On that note, does it ever get annoying or tiresome when fans associate you from your childhood tracks, like "Aaron's Party" or "I Want Candy"?
AC: Absolutely not. It doesn't get annoying, because fortunately, you named two songs and not just one, so that means, whew, I'm not a one-hit wonder. So that's a good thing! But even before "Aaron's Party," I had an album out. I broke a record on the Guinness Book of World Records — I beat out Michael Jackson for being the youngest male singer to have four singles on the Billboard charts. So, my music, growing up, created who I am today. It gave me the fanbase that I have. So I'm very, very, very, very grateful for it. I actually remixed "I Want Candy" for my new album. It's already done, I already did it, it's already been done. I posted a little clip of it on Instagram and the fans were like, freaking out over it. So that's going to be on the album.
FNM: I read that this EP, "LØVË," is actually based on your complex love life, like you hinted with "Fool's Gold." Could you talk a little bit more about that?
AC: It doesn't have anything to do with my present. It's my past. I like to be very vague about it, as much as I can. Just because I really don't have any interest in talking about my ex-girlfriend who, like, I don't care about. And she did not care about me.
FNM: Going back to the fans, what's the most outrageous thing that's ever happened to you while on tour?
AC: Most outrageous thing? That's a broad question. Only because I gotta go back 20 years! Let's see … I don't know, just a whole bunch of crazy stuff that has happened. People jumping on stage, doing backflips, running to my DJ booth — I mean, a lot of, a lot of people running to my stage or busting into my hotel. You know, being in the room and then having to like, call the cops because they're chilling in my hotel room, sitting on the bed before I even checked in!
FNM: What do you hope audiences will get from your return to music?
AC: You know, my fans and I — we all grew up together. And as we grow up, things like slumber parties when we're 12 and little Aaron's parties — when you get older, it stops becoming that. And it starts to become more real, more mature, and more grown. You have to start being an adult. I'm 29 years old. That's the major thing — my fans and I get to grow together. Hopefully, my music and the content that I'm talking about, how I'm generalizing it, maybe they'll find some sort of relevance with it in their own lives. I hope that's the case. And it can help people get through their breakups, especially if they're not feeling love.