2017 Honda Civic Hatchback test drive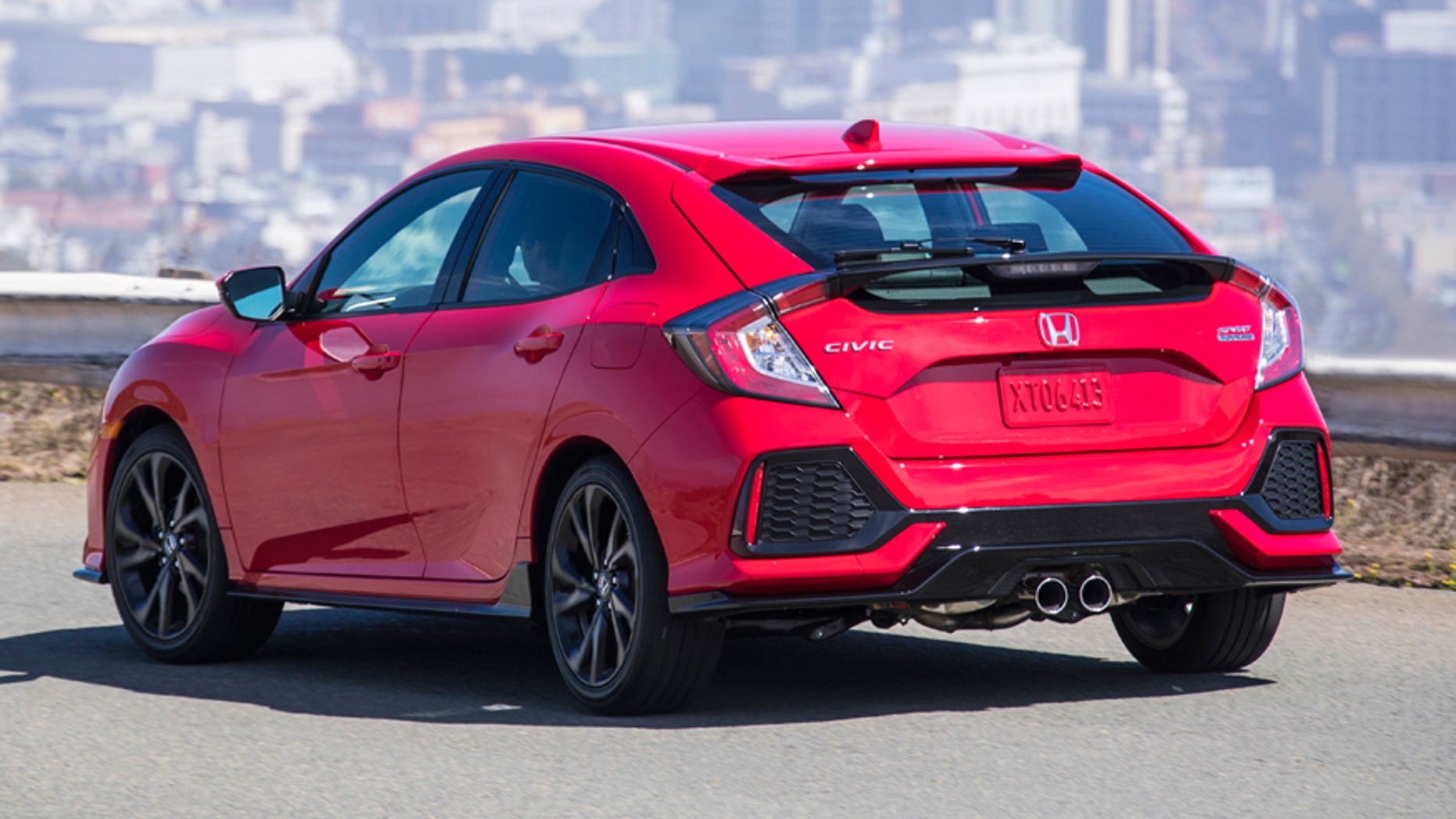 The Honda Civic hatchback is…well, back.
You might not have noticed, but Honda hasn't sold one in the United States since 2005. And even then it was only available as a three-door, high performance Civic Si. Compact car buyers in the early years of the 21st century collectively decided that sedans were more chic, so a lot of automakers abandoned hatchbacks even as they shifted to crossovers, which are basically supersized versions of hatchbacks.
Go figure.
But there has been a resurgence of the style in recent years, with the Chevy Cruze and Hyundai Elantra GT joining stalwarts like the VW Golf, Subaru Impreza and Ford Focus, as brands and buyers slowly rediscover the functionality of having an extra door.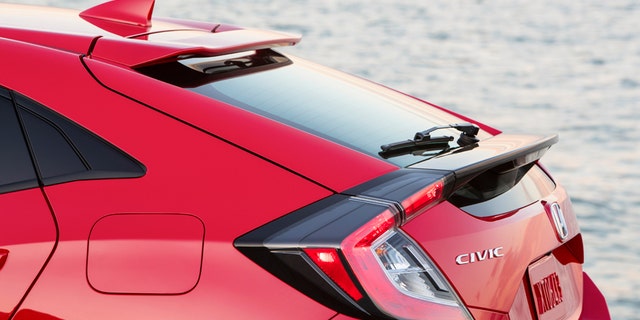 The Civic hatchback returns as a five-door with a gently sloping profile, instead of the boxier design of the smaller Honda Fit. More than the sedan, it has a chunky, polygonal look that makes you think its designers were brought up playing 1990s video racing games, which they probably were. There are two spoilers on it, for crying out loud.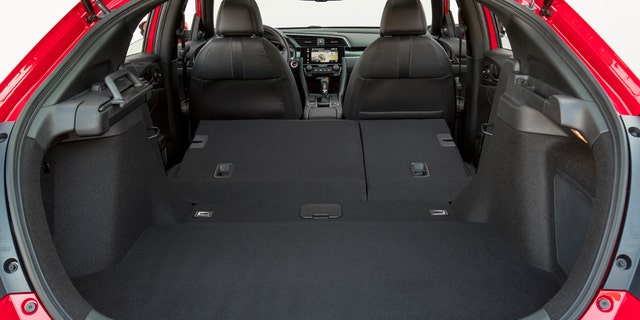 While it is shorter in length than the sedan, which looks like a liftback itself, it can haul more and bigger stuff. With the rear seats up, cargo space is best in this growing class, but fold them down and it gets edged out by the Golf and Impreza.
Either way, the gaping maw of the hatchback laughs at your puny bulk items, and an innovative cargo cover that's mounted to the side, rather than hanging across the middle, means you don't have to leave it behind to make the most of the space.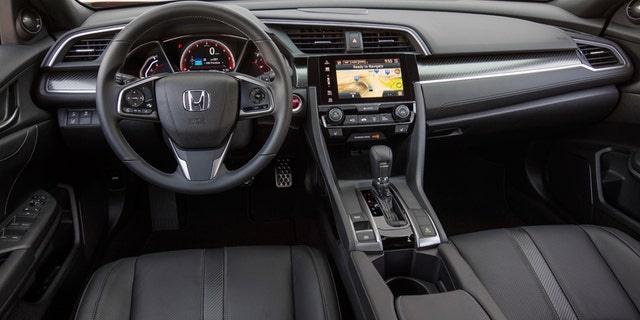 From the hold forward, the hatchback is identical to the sedan, save for an extra smidge of rear seat headroom. It's a quiet, classy-looking environment rivaled only by the new Impreza among current compacts.
The hatchback is built in Britain, where these things have never lost their popularity, and is only available with a 174 hp 1.5-liter turbocharged four-cylinder engine, not the Civic sedan's base 2.0-liter four-cylinder. No one is complaining.
The turbo is a smooth motor with plenty of punch and a pleasing sound. A six-speed manual transmission is standard on the entry-level $20,575 LX and $22,175 Sport models. A CVT automatic is optional on both and standard on the three top trims, which max out with the fully-loaded Sport Touring at $29,175. Automatics are rated at 40 mpg highway (36 mpg for the Sport and Sport Touring), while the stick-shifts are slightly thirstier at 39 mpg.
If you go with a manual, you're all-in with personal responsibility, because you can't pair it with the Honda Sensing suite of safety technology that includes automatic emergency brakes, lane-keeping assist and adaptive cruise control. The low-end models also do without satellite radio, Apple CarPlay, Android Auto and navigation, regardless of transmission choice.
The pricier Civics offer those features, but the singular interior flaw is the hard to use touch-sensitive infotainment system that controls them. There are no knobs or buttons and it's hard to operate on the move. Honda has supplanted with a much better one in the new CR-V, but hasn't yet had the chance to migrate to the Civic.
My test of a Sport Touring meant that I didn't get to sample the manual transmission, but it had everything else. The two Sports also have leather wrapped steering wheels and shifter knobs, 18-inch wheels with lower profile tires, aggressive bodywork add-ons and dual exhausts, which help add six horsepower and a ton of visual pop.
A decade ago, this car would've qualified as a hot hatchback, but with the 306-hp Civic Type R on the way this summer, it seems relatively mild today. It's still a great drive, however, and plenty entertaining.
HONDA CIVIC TYPE-R SETS NURBURGRING LAP RECORD
The Civic platform's low seating enhances the boy racer experience, and the extra tweaks to the Sport kick its already excellent handling up a notch without doing any damage to ride quality. As for any added noise from the cavern behind you, it's not there if you don't listen really hard for it. Even then, you might as well be in a sedan.
That is, unless you appreciate practicality above all else. The hatch is far more flexible than the four-door for someone looking for an affordable do-it-all car that doesn't want to make the jump up to a crossover.
Of course, Honda has plenty of those to sell you, too. But for those looking for a little more fun in between trips to the warehouse store, the hatcback delivers.
----------
2017 Honda Civic Hatchback Sport Touring
As tested: $29,175
Type: 5-passenger, 4-door hatchback
Engine: 1.5-liter turbocharged 4-cylinder
Power: 180 hp/162 lb-ft torque
Transmission: CVT automatic
MPG: 30 city/36 hwy