UK Speaker: Trump shouldn't be allowed to address Parliament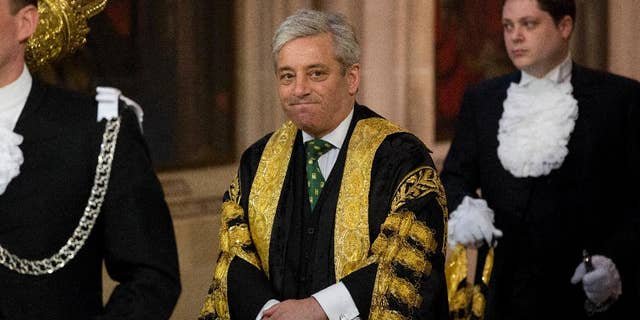 LONDON – The Speaker of Britain's House of Commons says he strongly opposes letting U.S. President Donald Trump address Parliament during a state visit to the U.K.
John Bercow said Monday that he would have opposed the invitation even before Trump's temporary ban on citizens of seven majority-Muslim nations from entering the U.S.
He said that after the migrant ban was issued, "I am even more strongly opposed."
Bercow's intervention is unusual because Speakers are expected to remain above Parliament's partisan fray.
He was cheered by lawmakers when he said that, although Britain values its relationship with the U.S., "our opposition to racism and to sexism, and our support for equality before the law and an independent judiciary, are hugely important considerations."
Trump is due to visit Britain later this year.