Soros foundation vows to continue working in Hungary despite government crackdown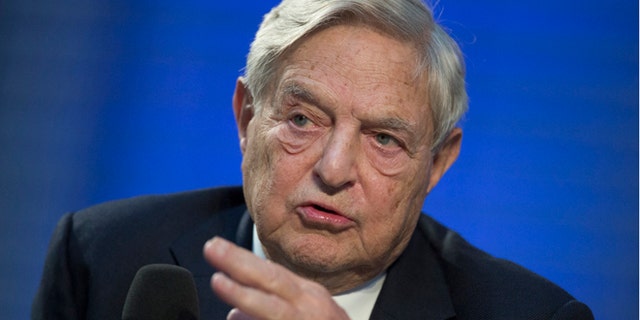 NEWYou can now listen to Fox News articles!
Billionaire George Soros is being shunned by his own country, but he and his roster of activist groups won't go without a fight.
Hungarian Prime Minister Viktor Orban and his conservative party have told the 86-year-old financier, philanthropist and political power player his many nonprofit organizations are not welcome. Orban's party has charged the Soros-funded groups are out to undermine the regime in Budapest and vowed to "sweep out" the NGOs.
The president of the ruling Fidesz party, Szilard Nemeth, told local media this week that Soros' Open Societies Foundations, which funds scores of groups in Hungary, puts "political correctness over national government" and that the election of Donald Trump in the U.S. offers "an opportunity internationally" to crack down on these groups.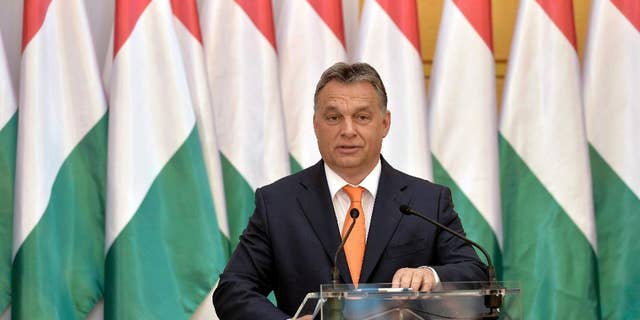 Orban was the first European leader to publically back Trump's bid for the presidency.
Orban is seeking more centralized control in order to challenge multinational corporations, keep Hungarians from "debt slavery" and make sure the country does not become a "colony" of the European Union.
In a comment to Bloomberg on Wednesday, however, the president of the OSF, Christopher Stone, voiced his concern over Hungary's crackdown on the foundation and vowed to continue working in the Eastern European nation.
"The Open Society Foundations will continue to work in Hungary despite government opposition to our mission of fairer, accountable societies,"' Stone said in an email to Bloomberg. "In Hungary and around the world we are more focused than ever on working with local groups to strengthen democratic practice, rights, and justice."
In addition to funding groups in Hungary, Soros' OSF donates to Black Lives Matter and the U.S. Democratic Party. Critics have accused Soros and OSF of sowing chaos and instability around the world, but advocates say they fight for freedom in countries ruled by oppressive regimes.
Despite widespread criticism from fellow European Union nations and U.S. President Obama's administration, Orban has constricted the freedom of press, helped set up an oligarchic economy similar to Vladimir Putin's Russia and concentrated power around his Fidesz party political party.
In 2014, Orban called groups such as those funded by Soros and others covers for "paid political activists" and Hungarian police raided three groups funded in part by Norway Grants, a group set up by the EU and Norway, Iceland and Liechtenstein to aid the continent's less developed societies. Later this year, lawmakers in Hungary are set to debate a bill that would allow authorities to audit NGO executives in the same way it does public officials.
"They want to stamp out any independent source of information," Milada Vachudova, a political science professor at the University of North Carolina at Chapel Hill told FoxNews.com. "Orban and Fidesz have been incredibly vicious in concentrating their power."
Despite the recent chill, relations between Soros and Orban have not always been so icy.
Soros, a Hungarian Jew whose family escaped the Holocaust by posing as Christians and who went on to become the business magnate at the head of Soros Fund Management, has donated billions of dollars to democratic movements throughout the former Soviet Union over the last three decades. Soros founded the OSF in 1993 as a grant making network to financially support civil society groups across the globe and it has since reported expenditures of over $11 billion.
An early incarnation of the OSF has operated in Hungary since 1984 when it funded anti-communist groups working behind the Iron Curtain. To date the OSF has given more than $1.6 billion to aid groups working on democratic development throughout Eastern Europe and the former Soviet Union.
One of those groups would later morph into Fidesz and was led by Orban, who at the time was a young, anti-communist student leader. Orban even received a Soros scholarship to study at Oxford University in the United Kingdom in an attempt to familiarize him with multi-party democratic systems.
"Almost everyone from Eastern Europe who has studied abroad has benefited from these scholarships," Vachudova said. "And that definitely includes Mr. Orban."
Orban's politics, however, switched from a more liberal, integrationist ideology toward center-right national conservatism soon after being elected to Hungary's National Assembly in the early 1990s. He was first elected prime minister in 1998 and returned to power in 2010.