Mexico issues warrant for extradition for escaped drug lord Joaquin 'El Chapo' Guzman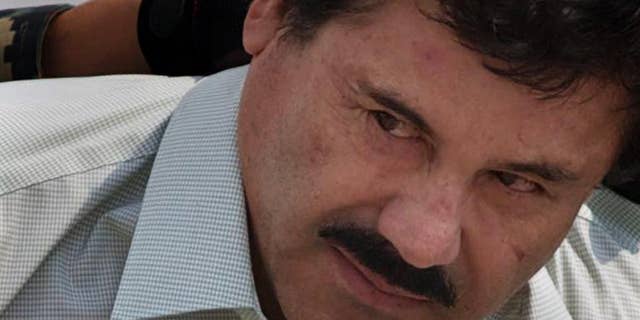 MEXICO CITY – A judge in Mexico has issued a provisional warrant to detain escaped drug lord Joaquin "El Chapo" Guzman based on an extradition request from the United States.
A federal official who was not authorized to be quoted by name said Thursday that court hearings would be required before the extradition could ever be carried out.
Guzman also faces a host of Mexican charges following his July 11 escape through a tunnel from Mexico's highest-security prison.
The U.S. filed an extradition request for Guzman on June 25, about 2½ weeks before he escaped.
Former Mexican Attorney General Jesus Murillo Karam said earlier that Mexico wouldn't extradite Guzman until after he had served time for his crimes in Mexico, saying the U.S. might get El Chapo in "about 300 or 400 years."