Malta's PM calls elections a year early amid wife scandal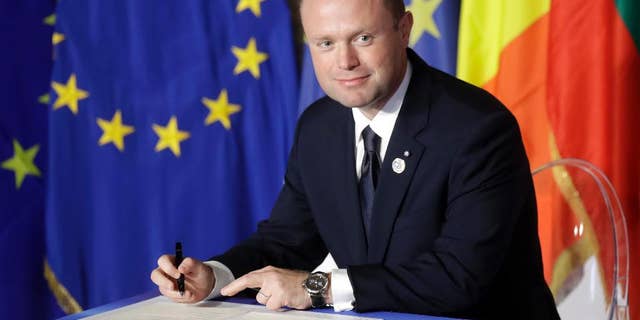 VALLETTA, Malta – Malta's Prime Minister Joseph Muscat has called elections for June 3, a year early, to test his popularity amid a scandal swirling around his family.
With Monday's announcement, Muscat defied opposition demands for his resignation.
He has denied allegations that his wife owns an offshore company set up secretly in Panama. A magisterial inquiry has been launched. Having an offshore company isn't illegal, but the revelations triggered a political storm.
Muscat expressed concern that the political ugliness could harm Malta's economy. Unemployment stood at a low, 4.2 percent in January.
By voting, Muscat said Malta's citizens can choose if they "want to move forward with me" or with others he contends want to sully his reputation.
Malta currently holds the rotating EU presidency's helm. Its tenure expires June 30.