ISIS in Iraq had ingredients for dirty bombs, report finds
The Washington Post has a scoop on a terrifying near-miss in Mosul, Iraq. When the Islamic State seized Iraq's second-largest city in June 2014 it came into possession of two caches of cobalt-60, one of the key ingredients for making "dirty bombs," the paper reports.
At the time, Western intelligence agencies were aware of the cobalt-60, a substance with deadly levels of radiation that, in peaceful hands, can be used to destroy cancer cells. What they weren't sure of is whether ISIS knew about them.
Those agencies, along with independent nuclear experts, appraised the potential damage the two caches could cause and reported to the US government and the Iraqi military about them, but otherwise kept their reports private in case ISIS didn't know what they had in their possession.
Earlier this year, when Iraqi military soldiers entered the college campus storage room where the cobalt was last seen, they found it untouched.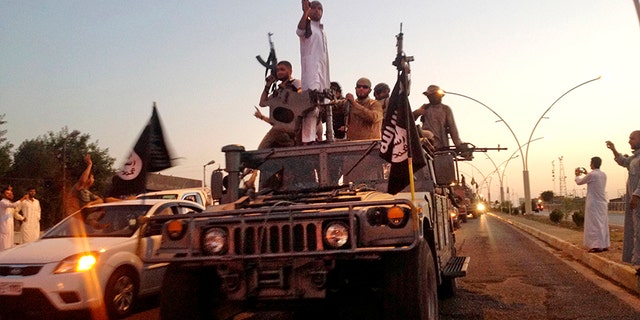 FIRST AL QAEDA SUSPECT EXTRADITED TO U.S. UNDER TRUMP ADMINISTRATION
Experts says they don't know why ISIS didn't use the substance to make dirty bombs but speculate that they didn't have the knowledge to dismantle the machines holding it without exposing themselves to radiation.
And while the two caches are now safe in Iraqi government hands, officials warn that similar caches exist in hundreds of cities around the world, some of them in conflict areas.