German nationalist censured by own party over Turkish slurs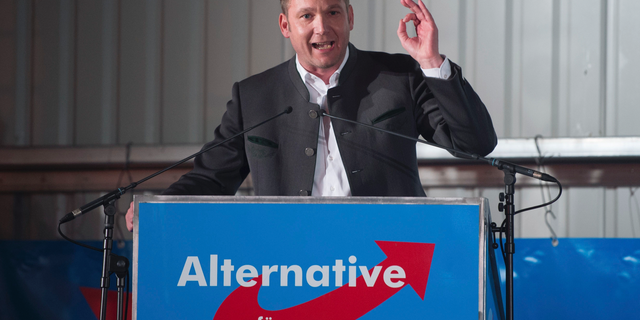 BERLIN – The nationalist Alternative for Germany party has rebuked one of its leading figures for describing Turks as "camel drivers" and making other anti-migrants slurs.
In a statement, the party's leadership said it decided unanimously Friday to issue a formal warning to Andre Poggenburg, who heads the party's chapter in the eastern state of Saxony-Anhalt.
Poggenburg's comments during a party rally Wednesday were widely criticized by German officials and members of the Turkish community.
Prosecutors in Dresden, close to where the speech was held, have opened a preliminary investigation against Poggenburg on suspicion of incitement.
The party, known by its acronym AfD, has used provocative statements about migrants, especially Muslims, to stir controversy and ensure a constant media presence.
Founded in 2013, AfD came third in last year's national elections.