83-year-old Palestinian leader still in hospital after fever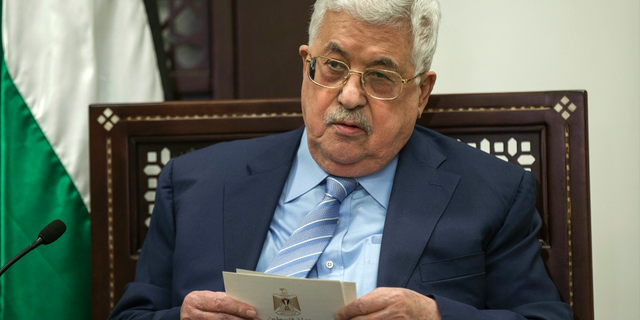 JERUSALEM – The Palestinian president remains in hospital after being taken there with a fever following a minor ear procedure.
The 83-year-old leader has endured a series of recent health scares which have revived anxiety over who will succeed him.
Mahmoud Abbas was hospitalized on Sunday with a fever just days after undergoing ear surgery. His condition was not immediately known on Monday.
Palestinian officials on Sunday said Abbas has pneumonia, that he was on a respirator and was receiving antibiotics intravenously. They said he was conscious and lucid.
Abbas, who is a heavy smoker and overweight, has a long history of health issues, ranging from heart trouble to a bout with prostate cancer a decade ago. Two years ago, he underwent an emergency heart procedure after suffering exhaustion and chest pains.