Young moose stabbed to death in Alaska park; suspects in custody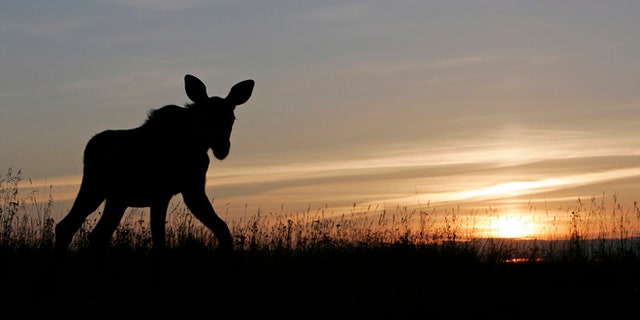 Three men are in custody in Alaska's largest city after a young moose was stabbed to death at a popular local park.
Anchorage police say 25-year-old Johnathan Candelario, 28-year-old James Galloway and 33-year-old Nick Johnston are under arrest in connection with the death of the yearling moose Tuesday night near a bike trail in Russian Jack Springs Park.
A police spokeswoman told KTUU.com that the moose was discovered with several lacerations and "large tufts of hair pulled from its body."
"Officers quickly located three men nearby, with bloody clothes, matching the witness description of the suspects," the spokeswoman said.
The men were arrested on charges of animal cruelty, wanton waste of big game and tampering with evidence. It's unclear if they have attorneys.
A bicyclist called police about 7:30 p.m. reporting that the three men were jumping on the animal, kicking it and stabbing it with a large knife.
Police officers quickly located the three suspects nearby. The animal was found dead.
Moose are a common sight in Anchorage.
The Associated Press contributed to this report