Woman's Body Found in Area of 'Kensington Strangler'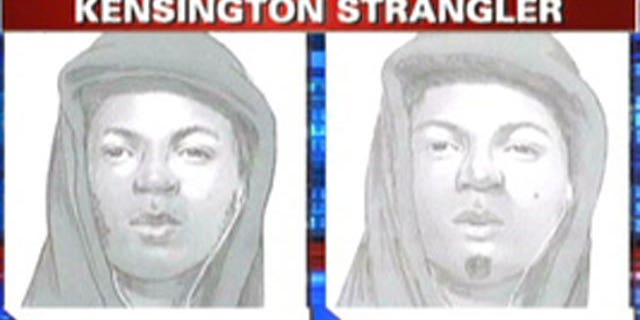 DEVELOPING: Philadelphia police say they found a woman's body in the same area terrorized by the so-called "Kensington Strangler," who is linked to the murders of at least three other women, FoxNews.com confirms.
The body of a white female in her late 20's was found Tuesday morning in a home in the city's Kensington section, authorities said. Police are calling the death "suspicious."
The Kensington Strangler Task Force is reportedly headed to the location to investigate whether the death is linked to a strangler who police say killed three women and sexually assaulted at least three others.
An official with the Philadelphia Police Department told FoxNews.com that authorities are not likely to announce a possible link until an autopsy is complete.
Authorities have said that one man, known to police as the "Kensington strangler," is linked to the attacks through DNA not found in any local, state or federal DNA databanks.