Woman who killed disabled daughter to be sentenced next week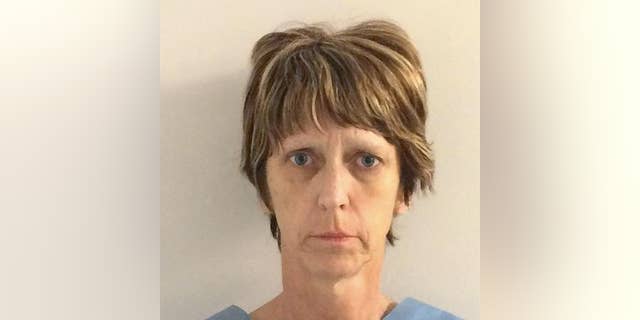 An Illinois woman who survived a suicide attempt after killing her 28-year-old adopted disabled daughter pleaded guilty to involuntary manslaughter Wednesday and could be sentenced next week to more than a decade behind bars.
Prosecutors have recommended Bonnie Liltz, 57, be given four years of probation and mental health treatment; however, Judge Joel Greenblatt has the authority to send her to prison for 14 years, The Chicago Tribune reported. Liltz had originally been charged with first-degree murder, which carried a minimum of 20 years behind bars, The Chicago Sun Times reported.
Liltz had been the primary caretaker for her daughter, Courtney, who had cerebral palsy and was adopted by Liltz when she was 5 years old. Because of her condition, Courtney could not feed herself or talk and her mobility was strictly limited.
But Courtney, with the mental capacity of a toddler, was still able to show some feelings and perform some functions. When a family friend came over to visit Liltz and Courtney before she died, Courtney was sitting on a blanket playing with toys and watching television, The Tribune reported. When the family friend told Courtney that she was pretty, the girl squealed, got up and took a few steps.
Liltz twice suffered from ovarian cancer, and the second time, in 2012, the disease forced her to put Courtney in an assisted-living facility. Unhappy with the way Courtney was cared for at the facility, Liltz decided no one else would be able to care for Courtney if something were to happen to Liltz, who had also developed severe intestinal issues, The Tribune Reported.
"I felt the only place she would be safe would be in heaven with me," Liltz said Wednesday in court. "I have a pain inside that is beyond words. I pray every day that someday we will be together again."
When Liltz awoke early on May 27 with serious abdominal pain, she believed her intestines were failing, and thought she was about to die.
"I thought…I was dying. I prayed to God, 'What's going to happen to Courtney?' I was scared and overwhelmed," Liltz said. "I couldn't bear the thought of her in an institution for the rest of her life."
So, authorities said, Liltz wrote a suicide note and mixed together the powders of varying medications. She placed some in Courtney's feeding tube and drank the rest herself, washed down with a glass of wine, The Tribune reported.
Liltz and Courtney were found unconscious in their beds the next day, but Liltz survived the overdose. Courtney did not.
Liltz said Wednesday that she wished she could "turn back the clock and…care for her again."
"I never felt she was a burden," Liltz said. "Every day was a privilege."