Woman searching for urban myth 'Pope Lick Monster' struck by train, killed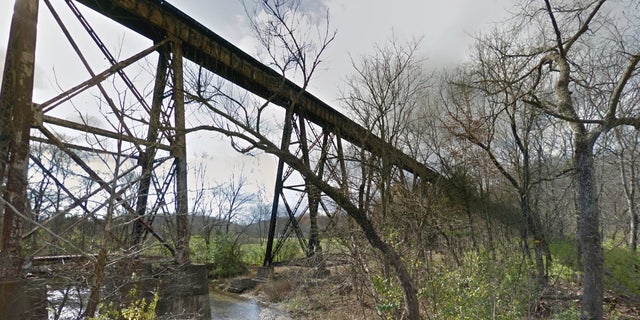 NEWYou can now listen to Fox News articles!
A woman was struck by a train and killed Saturday night while investigating the urban legend called the "Pope Lick Monster" on railroad tracks in Louisville, Ky., The Courier-Journal reported.
Roquel Bain, 26, from Dayton, Ohio, was struck by the Norfolk Southern train and fell 80 feet to the ground. Her unidentified boyfriend managed to dangle off the bridge's edge until the train passed. She was pronounced dead at the scene.
The man was unhurt. There is no evidence of foul play but homicide detectives are investigating.
"It's just so sad- a very pretty young girl who had her life in front of her," Jack Arnold, the coroner, told the paper. "It's just so preventable."
The woman reportedly bought tickets for a guided ghost-hunting tour at the nearby Waverly Hills Sanatorium. They reportedly started the evening in search for the Pope Lick Monster, an urban legend that is supposed to be half-goat, half-man, living in the trestles above the creek.
The report said the area is popular on New Year's. In 2014, high school students reportedly posted a picture on social media that showed them dangling off the trestle. The caption read: "The Pope Lick Monster didn't get us, but a train almost did!"