Woman discovers severed head of a goat and photo of herself on the hood of her car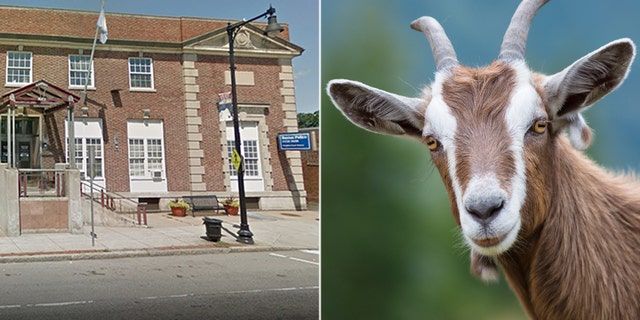 NEWYou can now listen to Fox News articles!
The severed head of goat was found on the hood of woman's car in Boston Tuesday morning and tucked underneath the gruesome discovery was a photo of the woman, police said.
WARNING: GRAPHIC IMAGE BELOW
The unidentified woman was walking her dog around 6 a.m. when she noticed the grisly sight. Instead of calling law enforcement, police say she drove her car – goat head still in place – about a half mile to the Hyde Park branch of the Boston Police Department.
The eerie discovery became more menacing when the woman informed police that she did not recall taking the picture or the time frame from when it could've been taken, WBTS reported.
No suspects have been named and police are asking the public for surveillance video from the neighborhood that might help their investigation.
The Associated Press contributed to this report.