Woman, 22, filmed choking out bouncer after wrongly thinking he groped her
A woman choked out a bouncer after wrongly thinking he grabbed her bottom.
Club CCTV caught the moment Kierah LaGrave, 22, had her behind pinched by a female friend - but she wrongly assumed it was the security man and grabbed him in a choke hold.
In the surveillance video, the college student is clearly seen yanking his neck back and slamming him to the ground during the incident in Five1Eight nightclub in Plattsburgh, N.Y., on October 20.
CLICK HERE FOR MORE FROM THE SUN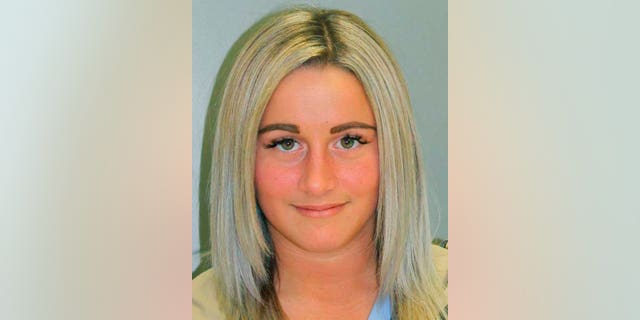 The 125-pound reveler managed to choke the club bouncer unconscious.
Nightclub customers were seen running to help the attacked doorman as he woke up dazed on the dancefloor.
MAN, 81, PUNCHED IN THE FACE IN RANDOM NEW YORK CITY ATTACK CAPTURED IN VIDEO
LaGrave was arrested yesterday and charged with second-degree strangulation.
She faces up to seven years in prison if convicted.
This story originally appeared in The Sun. For more from The Sun, click here.