Wisconsin state trooper killed in shootout with bank robbery suspect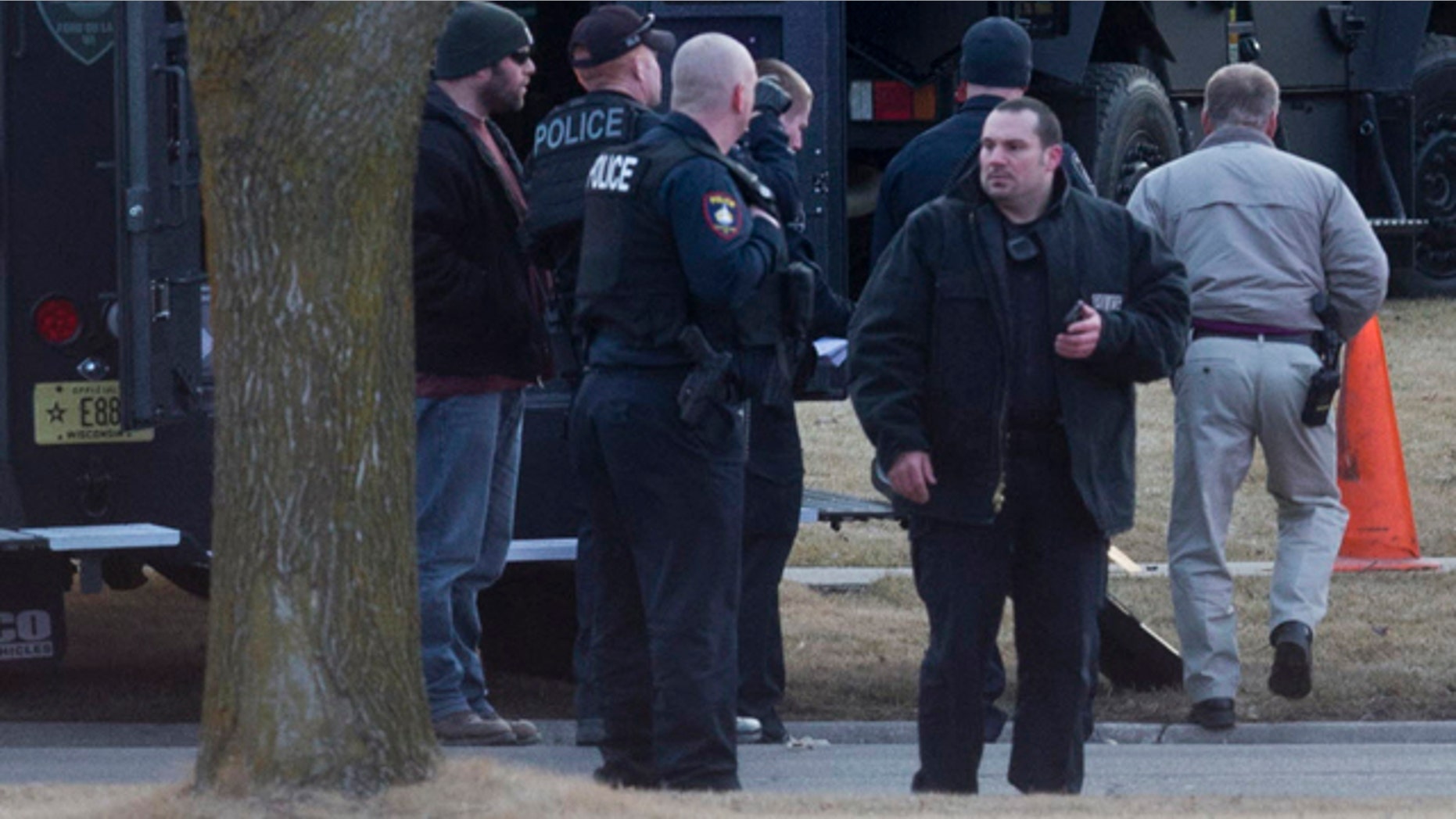 Authorities said late Tuesday that a Wisconsin state trooper was killed in a shootout with a man who matched the description of a bank robbery suspect.
Fond du Lac police said the shooting occurred at approximately 5:30 p.m. local time after the trooper had been following the suspects' vehicle. Police Chief William Lamb said the suspect was also killed and no one else was being sought in connection with the robbery. He added that the public was not in any danger.
Neither the trooper nor the suspect were identified.
The Marinette County Sheriff's office issued a statement saying authorities had been notified at about 1:43 p.m. of a bank robbery in the village of Wausaukee. It said a man had fired one round from a handgun and robbed the bank. WITI reported that a vehicle with Massachusetts license plates wanted in connection with that bank robbery was recovered at the scene of the shootout.
The station also reported that a second bank robbery took place in Fond du Lac about an hour before the shootout.
The state Department of Justice's Division of Criminal Investigation will be leading the investigation. The division's Dave Matthews said it was a "large and comprehensive" investigation but that it was too early to provide more information.
The Associated Press contributed to this report.