Wisconsin officer leads high school cheering section, becomes viral hit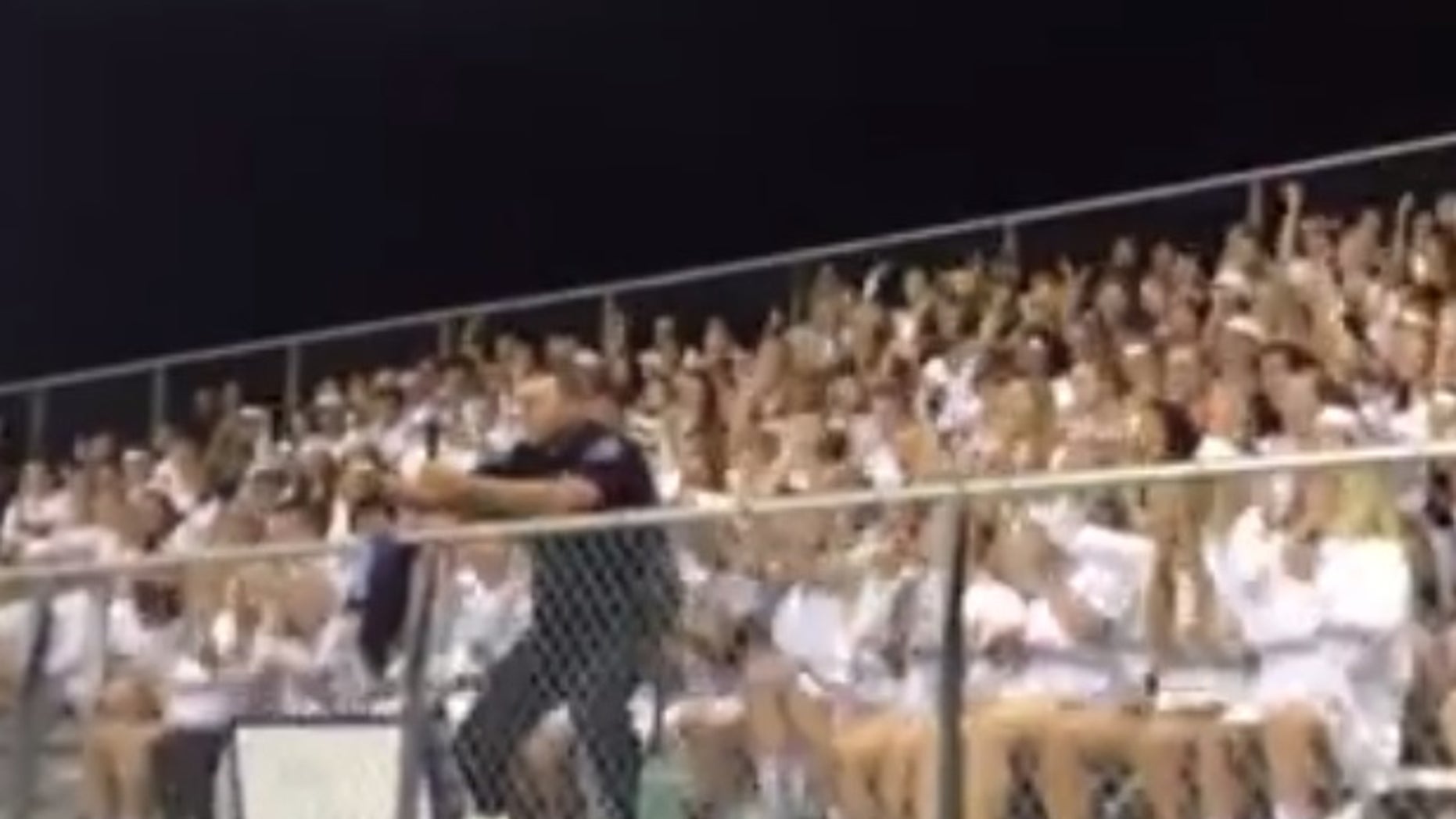 Appleton Officer Jack Taschner was a social media hit this week after video went viral showing the Wisconsin cop leading a cheer at a high school football game.
"I got into it as much as they did," Taschner told NBC26. "When I realized they were all doing it with me, I wanted to let it go on forever I knew my legs weren't going to let me."
When the school resource officer entered the student section during a recent Appleton East Football Game, some students thought that they might be in trouble.
Instead, Taschner, a 39-year-old former MLB pitcher who played six seasons in the major leagues, joined in on the fun, enthusiastically leading the section in their "drive the bus" cheer.
"When you're in the bullpen, stuff like this pops up," he told The Milwaukee Journal-Sentinel. "I'm willing to put myself out there. I don't get embarrassed."
The video received nearly 2.2 million views and has been shared 24,000 times since the Appleton Police Department posted the video to Facebook on Saturday.
"It's good for the rapport-building part of the job," Taschner told the Journal-Sentinel. "To be honest, a lot of the kids in the stands aren't the ones I normally deal with. So it's nice to get to know them."