Wisconsin high school teacher, 28, charged for alleged trysts with teen boy student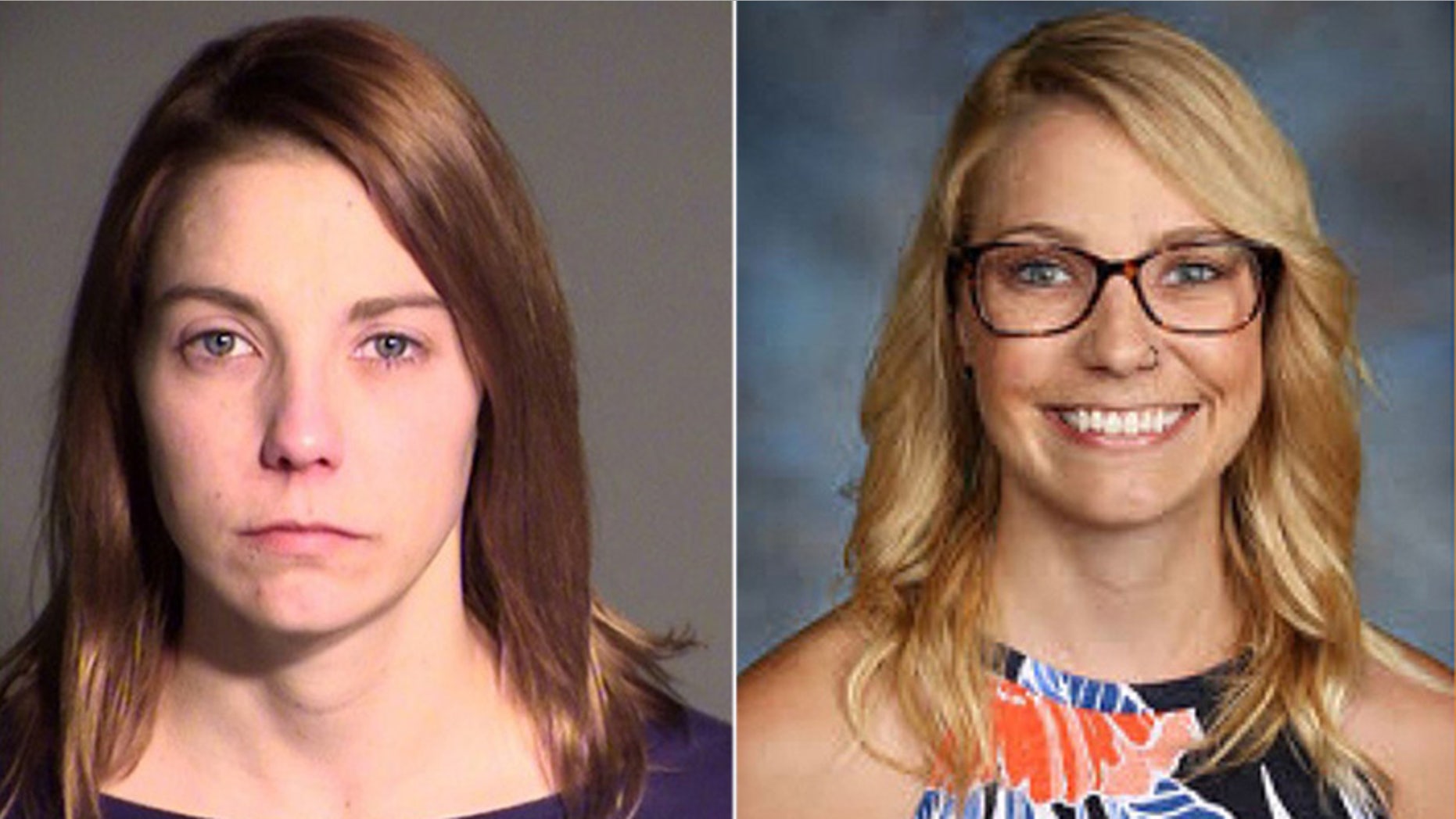 A former teacher in Wisconsin was charged Tuesday following an alleged ongoing sexual relationship with an underage student, according to a report from the Ripon Police Department.
Fitzpatrick was charged with child enticement, sexual assault of a student by school staff, exposing a child to harmful material and obstructing an officer, police said.
Per the arrest report obtained by Fox News, officials were provided information in April about "an inappropriate relationship" between Samantha Fitzpatrick, 28, and an underage teenager at Ripon High School, where Fitzpatrick worked at the time. The teacher, who left her job in May, was reportedly having marital problems at the time of the alleged relationship.
Two teachers who spoke to authorities claimed to see the teen and Fitzpatrick together often, and one added that the pair "would both be missing from school on the same days and late to school on the same days," the report said.
ELEMENTARY SCHOOL TEACHERS SMOKED MARIJUANA IN OFFICE EVERY DAY BEFORE SCHOOL BEGAN, COPS SAY
When interviewed, the student told an officer that he was not sexually involved with Fitzpatrick, had never been alone with her and "never sexted, texted, or communicated by phone," police said. When questioned again later about the nature of their relationship, the teen reportedly claimed he'd joked to friends about having sex with Fitzpatrick.
But according to the report, another student told police that the pair had "done stuff" and based on what the teen had said, the pair had sexual relations at the teacher's house and a hotel. Police said the student also recalled dropping the teen off at a gas station, where he allegedly said Fitzpatrick would pick him up.
Police said they also spoke with Fitzpatrick who similarly denied having a sexual relationship or any type of communication with the teen, adding that she didn't have his phone number.
Officers learned that both statements denying the situation were false after uncovering "extensive electronic communication" between the pair thru the Facebook Messenger app, the report said. They also reportedly recovered data from Fitzpatrick's phone, including 67 phone calls, messages and the teen's phone number, the latter two of which had been deleted.
SPECIAL ED TEACHER, 24, FIRED FOR ALLEGED TRYST WITH MALE STUDENT IN CLASSROOM
"Sexually graphic messages" were exchanged between May 2016 and November and detailed that the pair wanted to have, and had previously had, sex with each other, the report said. In one message, Fitzpatrick also reportedly expressed "her love" for the student.
According to a statement from Mary Whitrock, the superintendent of the Ripon Area School District, the school is aware of the police investigation and said Fitzpatrick "voluntarily" quit her job after employers complained of her attendance record. She stopped working there in May, they said.
Whitrock's statement also said the school had previously notified parents of an internal investigation into Fitzgerald, unrelated to her attendance, but police determined at the time that there was "insufficient evidence" to move forward. Upon receiving new information in April, police then decided to open an investigation, the school said.
"Student safety is an essential part of the District's purpose and mission," Whitrock said in the statement. "The District has adopted policies and administrative guidelines designed, in large part, to ensure student safety. The District's administration and staff are trained to enforce these policies and guidelines and to enlist the assistance of law enforcement as necessary. We trust that our administrators and staff are taking necessary actions to ensure student safety."