White Michigan officer who said he suffered discrimination after learning he's part black settles lawsuit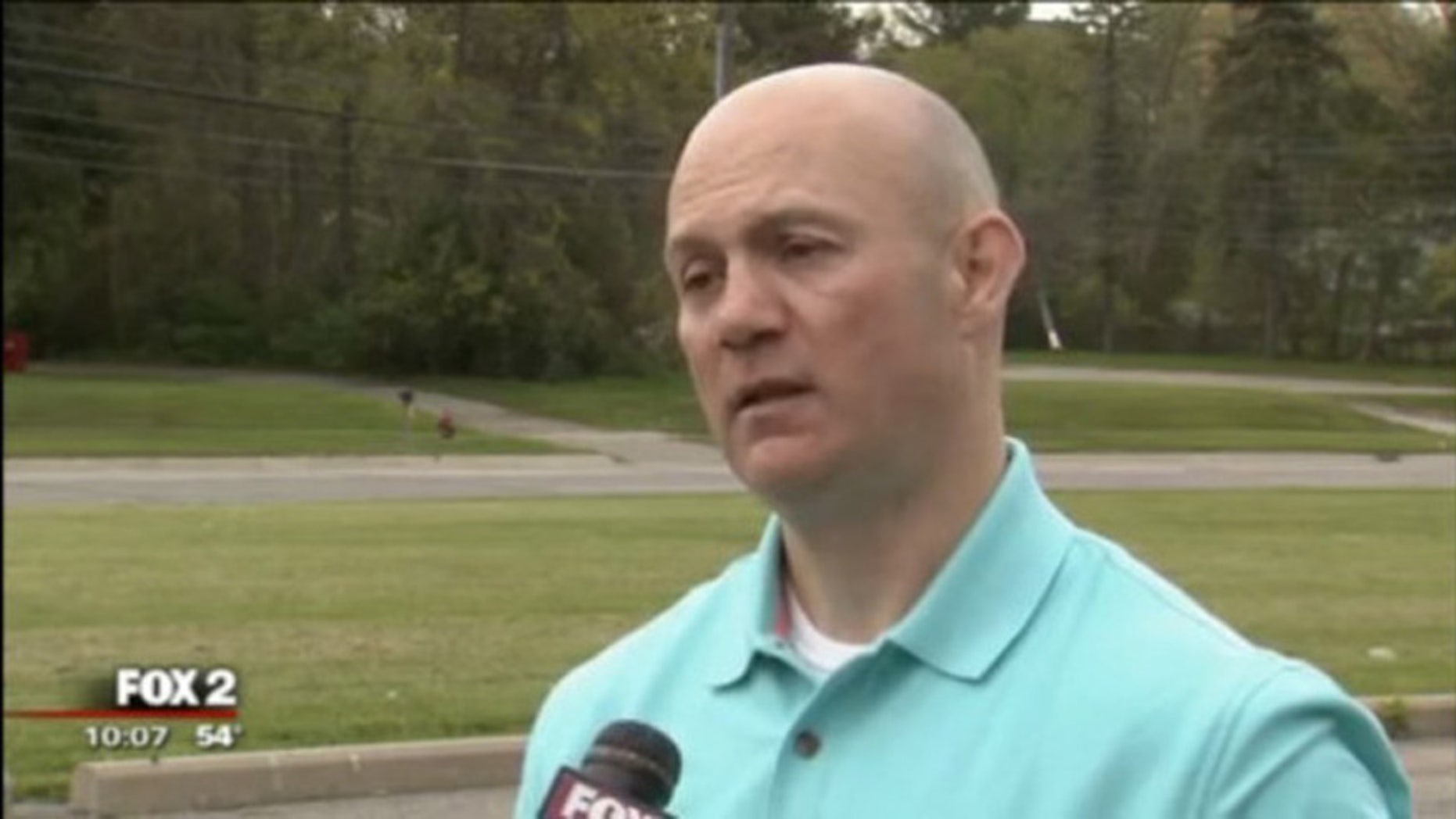 A white police officer in Hastings, Michigan has reportedly settled a lawsuit with the city after he claimed his coworkers taunted him after a genetic ancestry test revealed he was part black.
Sgt. Cleon Brown, of the Hastings Police Department, will receive $65,000 from the city's insurer, MLive reported Tuesday. He sought at least $500,000 in the lawsuit.
Brown will remain on paid administrative leave, if he doesn't find full-time employment sooner, until Oct. 31, at which point he will resign, MLive reported.
Brown told Fox 2 last year that his father, with a dark complexion and dark curly hair, had always told him he was Native American. It sparked his interest in a genetic test with Ancestry.com, which revealed that he's 18 to 33 perecent "sub-Saharan African."
"I was shocked but I'm very proud," he said. "It answered a whole bunch of my questions."
Brown, a combat veteran who served in the U.S. Army during the Gulf War, said that after revealing the test results to colleagues, he was ridiculed and called derogatory names.
The law enforcement veteran of more than 20 years charged in his lawsuit that some members of the department whispered "Black Lives Matter" while pumping their fists. Brown said that a fellow sergeant put a black Santa figurine that had "18%" written on its beard into his Christmas stocking at the station.
The police chief, according to Brown, called him "Kunta," in an apparent reference to an African slave character in the book "Roots."
"And it made me so mad," Brown told the news station. "I remember saying to the chief, 'I cannot believe you just called me that.'"
The city of Hastings reportedly disputed the charges, arguing that Brown "joked" about his ancestry findings "in racially derogatory ways such as suggesting that he now knows why 'he likes chicken so much'; 'the 18% is all in my pants'; and other similarly inappropriate derogatory comments and sterotypes."