Washington state enacts new 'E-DUI' law for driving under the influence of phones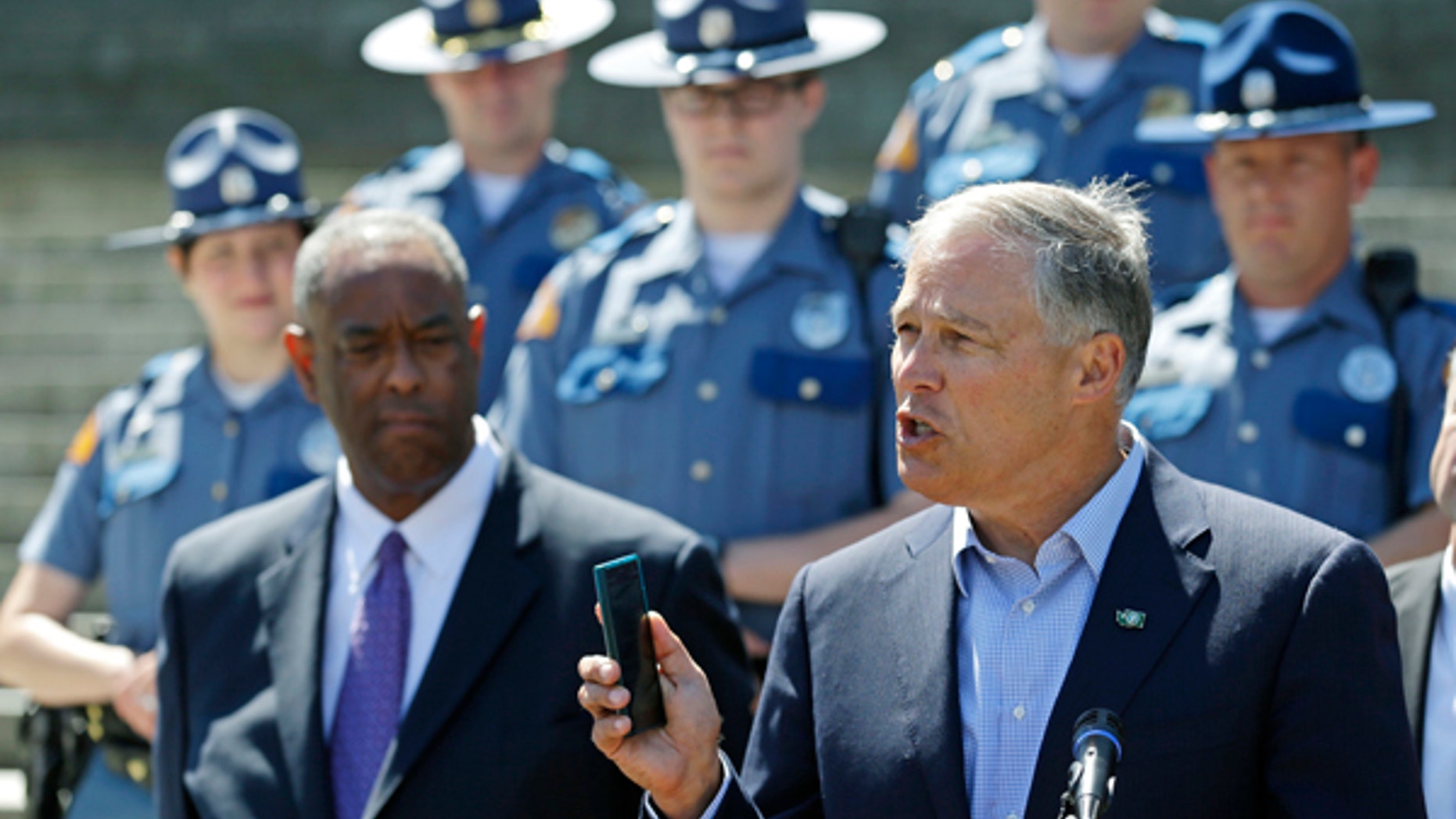 A new law in Washington State kicks in next week that imposes stiff penalties against those who drive under the influence…of electronics.
The new distracted driving law, referred to as "E-DUI," goes into effect Sunday in the Evergreen State. Drivers will no longer be able to use a cell phone or any electronic device while driving, even when stopped at a traffic light. The bill was drafted in response to a 32 percent increase in deaths from distracted driving from 2014 to 2015.
"Put the cell phones down, preserve life," Gov. Jay Inslee said on the steps of the Capitol in Olympia, according to Q13 Fox.
Inslee says the bill is called "electronic driving while impaired" for a reason.
"When you are driving with a cell phone, you are a more dangerous driver than if you are driving drunk with a .08 blood alcohol level," he said.
State troopers will give out warnings for the first few months before tickets get written. The first citation will cost drivers $136. A second citation within five years of the first one will increase to $236.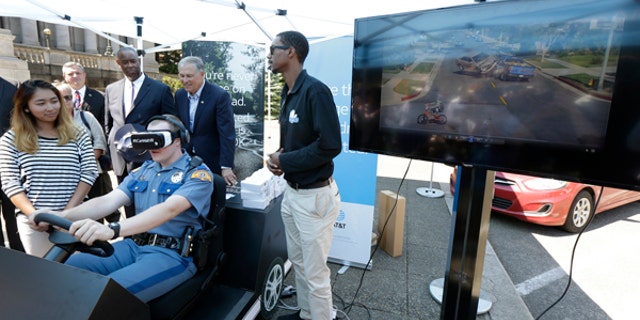 Tickets issued for driving while using hand-held electronics will go on a motorist's record and reported to their insurance provider, according to a website set up by the state explaining the new law.
The E-DUI prevents drivers from using their phone at nearly any time while they are behind the wheel—even if they are stopped in traffic or waiting for a red light.
Inslee says he expects this law to be as successful as the "click it, or ticket" seatbelt law that now has 95 percent compliance in the state.
"There's hardly anything we've done in the last several years at the state Capitol to save more lives than this distracted driving law," said Inslee.
Under the new law, drivers can also get a $99 ticket for other types of distractions like grooming, smoking, eating or reading if it interferes with safe driving and you are pulled over for another traffic offense.