Washington 4-year-old helps police solve home invasion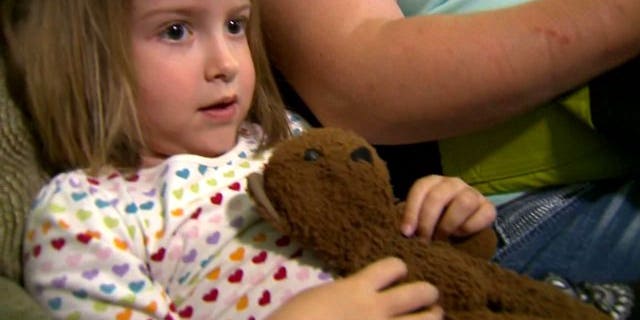 A 4-year-old girl in Washington state helped police solve a home invasion that had been planned by her babysitter.
Police in Ferndale, Washington say that the apartment where 4-year-old Abby's lives was robbed on Wednesday. The babysitter claimed that two armed black men had committed the crime. One of the men, she said, looked like next-door neighbor Cody Oakes. Oakes was duly handcuffed and placed in the back of a police car.
However, authorities who interviewed Oakes at the scene didn't think he was the right man and took the handcuffs off. Meanwhile, detectives interviewed Abby, who had seen the whole thing.
"They told us get out of the house 'cause they wanted to steal stuff," Abby told KCPQ.
Abby told the cops that robbers were actually white, not black. Detectives turned their attention back to the babysitter, who admitted that she'd made up the story. In reality, she'd let her boyfriend and another friend into the apartment to rob the place. The Whatcom County Sheriff's Office said that the babysitter had given them a list of items she wanted from Abby's families apartment.
Once the babysitter confessed, the real thieves were tracked down and arrested. Among the items taken were a video game system, laptops, and Abby's piggy bank.
"They got it back because of me being the superhero," Abby said.
The names of the babysitter and her boyfriend have not been released because they are under 18. The friend has been identified as 18-year-old Ruben Benjamin. The robbers are facing charges of second-degree robbery, second-degree burglary and second-degree theft. The babysitter faces charges of second-degree perjury, conspiring to commit robbery and conspiring to commit burglary.
Click for more from Q13Fox.com
Click for more from The Bellingham (Wash.) Herald