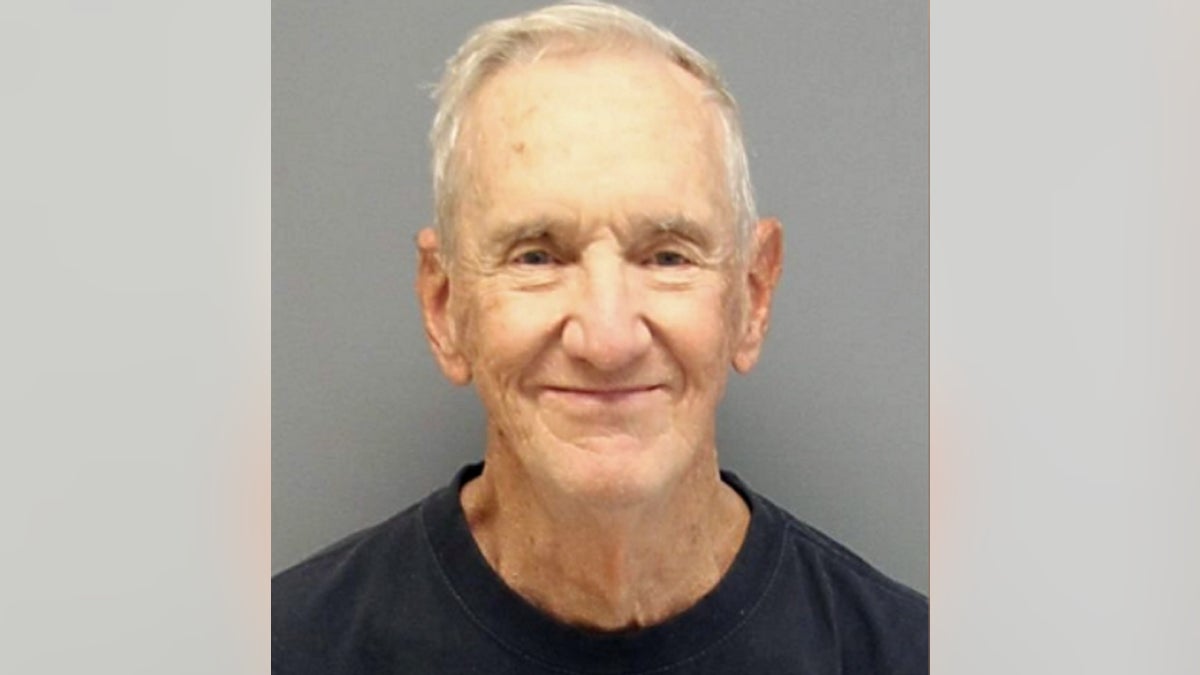 Police in Newport News, Va., arrested a 77-year-old man last week after he allegedly strangled a 23-year-old woman he met on the dating website Plenty of Fish, WAVY reported.
Authorities were called to Vernon Place in connection with an assault on Tuesday, according to a criminal complaint obtained by the station.
The victim told police she met Alan Richard Schmitt, 77, on Plenty of Fish, "and when they met, he was much older than he made himself out to be," the document said.
The victim told Schmitt she wasn't interested though they could be friends, according to the complaint. Schmitt later took her shopping and shelled out more than $400 on clothes, police said.
"At some point in the conversation, Mr. Schmitt wanted the clothes he paid for back, including the new shirt" the woman had on, the criminal complaint said.
HUSBAND AND WIFE PLEAD GUILTY IN 'BARBARIC' SEX ABUSE OF TODDLER
The woman said he couldn't get the shirt — and that Schmitt grabbed her neck and hurled her to the ground, before getting on top of her and strangling her, according to the document.
The victim had "small bleeding scratches around her neck."
Schmitt also gave his account — and claims the victim used him to get her clothes, police say.
He also said that "when he opened the storm door to knock on the main door and ask for the clothing back, [redacted] stepped in front of him and pushed him in his face," the complaint said.
Schmitt said that's when he lost his balance and grabbed the woman's neck — and he didn't know how the woman "ended up on the ground as well," the document explained.
WAVY reports that Schmitt has been charged with felony strangling of another causing wounds or injury, and he's slated to be in court next month.