Virginia calls on limited crowd size, bans guns at Robert E. Lee statue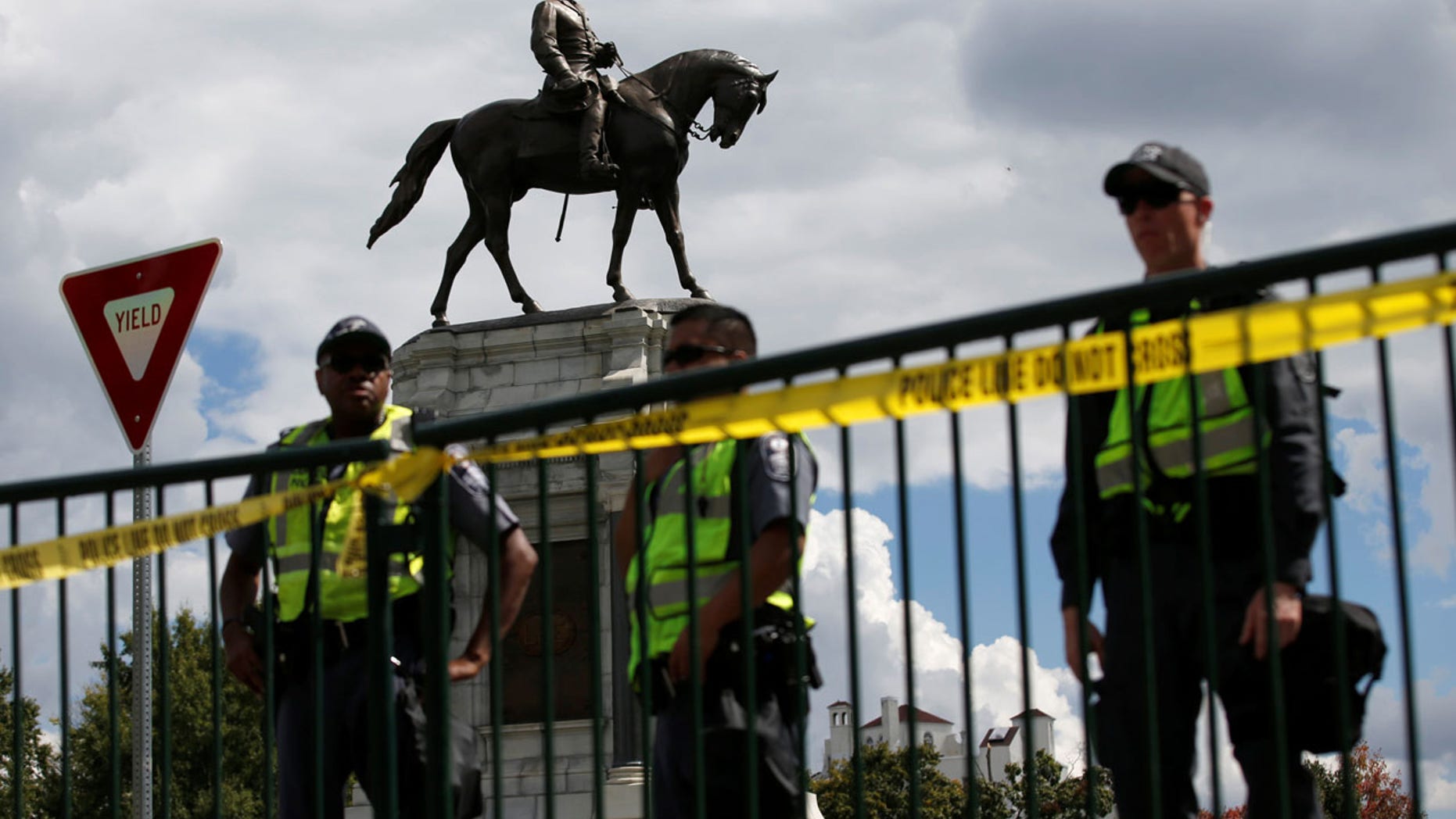 Gov. Terry McAuliffe on Monday implemented emergency regulations for future rallies at Richmond's Robert E. Lee statue in response to the white nationalist rally in Charlottesville last August.
McAuliffe's administration enacted new rules that limit crowd sizes and ban guns. McAuliffe announced his decision after learning the permitting rules for the monument had not been updated in decades.
"I immediately ordered my team to review the permit application process and develop regulations to protect public safety," he said.
McAuliffe stressed that the new regulations would balance safety and First Amendment rights.
Events expected to draw a crowd of more than 10 participants must obtain permits. Crowd sizes may not exceed 500 participants. Guns would be banned at permitted events.
The rules also require permits for events expected to draw 10 participants or more.
The emergency regulations will be in effect for 18 months before the state finalizes them, according to the governor's office.
The Associated Press contributed to this report