Victims of Florida airport shooting included world travelers, social butterfly great-grandmother
Four out of the five victims gunned down in the Fort Lauderdale airport attack were going on vacation that promised sun, sand and fun.
They were collecting their luggage when Estefan Santiago opened fire in the baggage claim area of Terminal 2 at the airport on Friday.
While the official list of victims has not been released, family and friends of the victims are speaking out and sharing their stories.
Olga Woltering, 84, was a great-grandmother ready to set sail on her cruise with her husband Ralph Woltering, who was not hurt.
They were going on the cruise to celebrate Ralph Woltering's 90th birthday, friend Dan Blankowski told FoxNews.com Saturday.
FEDERAL PROSECUTORS FILE CHARGES AGAINST SANTIAGO, HE COULD FACE THE DEATH PENALTY
He said Olga Woltering was a devout member of the Catholic Church of the Transfiguration in Marietta, active in many ministries.
"To call Olga and Ralph 'Pillars' of the Transfiguration family, it's not an exaggeration," Blankowski said.
Friends described Olga Woltering as a "wonderful wife, mother, grandmother, great grandmother and friend," Fox 5 Atlanta reported Saturday.
Parishioners at the Catholic Church of the Transfiguration in Cobb County, Georgia, remember Olga Woltering as "the life of the party."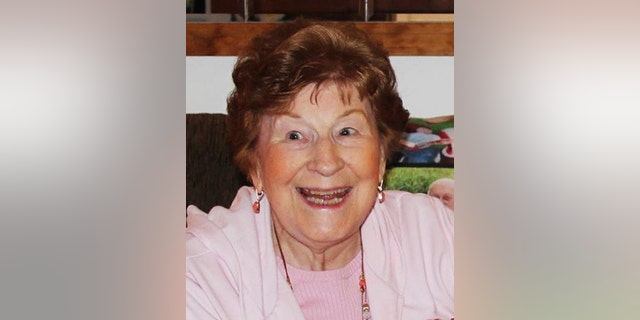 "She was always a bright spirit," Ron Schaefer said. "We'd see her at church, and it was always a pleasure to see her smiling face and say hello to her."
At Saturday evening's Mass, Father Fernando Molina-Restrepo spoke of evil, saying there are some people walking in darkness, "bringing pain and clouds of sadness into our world."
"We saw an example of this yesterday at the Fort Lauderdale airport," he sai
Witnesses say Santiago picked off his victims as he walked through a baggage claim area without saying a word. Authorities say he was armed with a semi-automatic handgun from a checked bag after landing in Ft. Lauderdale on the second leg of a flight from Alaska. Six people were wounded.
FBI AGENT WHO INTERROGATED SADDAM HUSSEIN LEADS AIRPORT CASE
The dead also included another person going on a cruise.
Michael Oehme was a frequent traveler who loved to cruise with his wife, and the couple was about to head out to sea again, his sister told The Associated Press on Saturday.
"They were supposed to leave today," Elizabeth Oehme-Miller, 52, said by phone from Council Bluffs, Iowa, also the couple's hometown. "They were happy to be going on another trip."
Oehme, 57, was a land surveyor and owned his own business, Boundaryline Surveys, his sister said.
His wife, Kari Oehme, is hospitalized with injuries from a gunshot wound to the shoulder and is expected to recover, her sister-in-law said. Kari Oehme is a clerical worker at a local office, Oehme-Miller said.
She said she learned that the couple was at the airport during the shooting through a text message from her daughter.
"I still can't believe it's true," Oehme-Miller said. "It hasn't hit yet. I'm kind of in shock right now."
WAVY-TV reported that a third victim was 62-year-old Terry Andres, of Virginia Beach.
Andres and his wife, Ann, flew to Fort Lauderdale for a Caribbean cruise, one of many they'd taken together over the years. Because they loved to travel, they'd booked a second trip immediately following the cruise, a week in Cancun, Mexico.
The night before they left their Virginia Beach home, the couple offered their generator to neighbors as a snowstorm bore down on the region. After hearing about the shooting, friend Jessica Winbauer texted the couple.
"She texted me back about an hour and a half later saying 'Please call me," Winbauer told The Associated Press, holding back tears.
That's when Ann Andres broke the news: her husband was one of the five victims.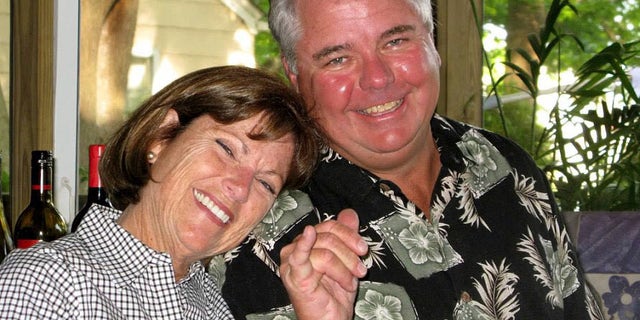 "She was alone sitting in a car where they had shuffled her, I guess," Winbauer said. "It was horrible."
Terry Andres' death shocked the close-knit community just blocks from the Atlantic Ocean. Neighbors visited with one another to share the news or made the rare phone call to fill-in people who had moved away.
"It's like a commune back here," said Winbauer, whose son is the Andres' godchild. "Everyone has keys to everybody's house. Everyone is connected."
Tragedy struck an Ohio family when Shirley Timmons was slain and her husband critically injured during the airport attack.
The couple had flown to Fort Lauderdale on Friday to join the rest of their family for a cruise, WILE-FM reported.
Timmons' grandson Steve Reineccius confirmed over Facebook that his grandmother was one of the victims and that his grandfather Steve Timmons was wounded. They were both 70 years old.
Timmons was shot in the head and underwent emergency surgery at a Fort Lauderdale hospital, where he's in critical condition, the station reported.
The couple's 51st wedding anniversary was in three weeks. They're from Senecaville, about 90 miles east of Columbus.
The Associated Press contributed to this report.