Veterans' grave sites robbed in Indiana city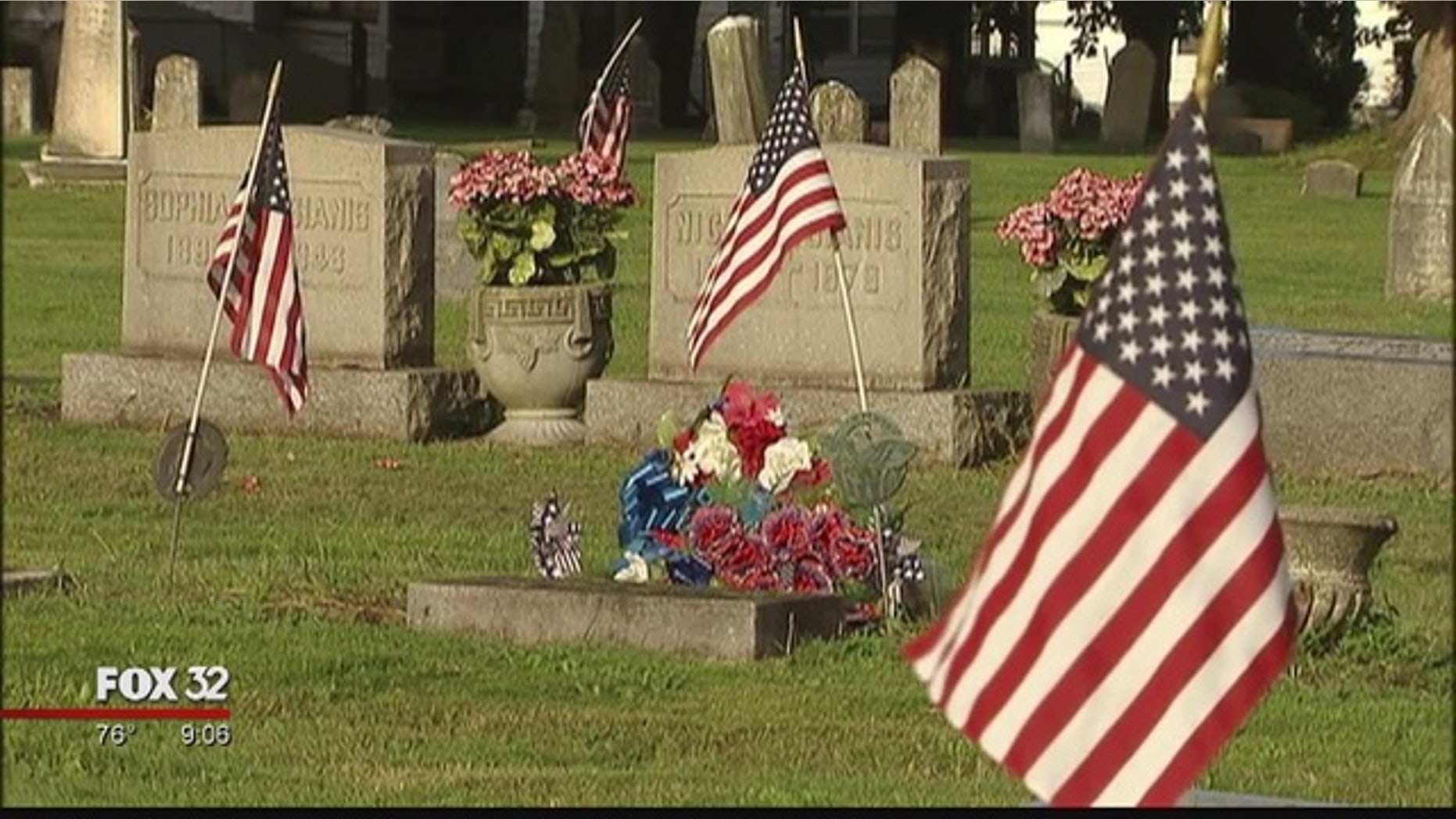 Veterans and supporters in an Indiana community raised thousands of dollars to replace more than 300 bronze medallions stolen from veterans' gravestones at a cemetery there.
The South Bend Tribune reported that the thefts took place at Patton Cemetery in La Porte. Some of the medallions dated back to the Revolutionary War, James Hiles, the financial officer for the American Legion Post 83, told the paper.
Since Memorial Day, more than 300 bronze stakes with veterans medallions placed at their graves have been stolen, Fox 32 Chicago reported.
''This isn't just a piece of bronze. This means somebody's life has been given for this country,'' Hiles responded.
"They were breaking them off for the bronze rods because they knew the medallions would be really hard to get somebody to take them," post commander Wayne Zeman told the station.
Each of the medallions reportedly cost $35. Military officials have chosen to replace them with aluminum and steel medallions and stakes worth just $13 apiece, the Tribune reported.
Similar incidents have occurred in nearby cemeteries, which have taken measures to prevent continued theft.
"We switched to a cheaper metal that's not expensive, and they're not taking those," Bridgett Smith, and employee at a nearby post, the paper reported.