Venezuela's government donated $500G to Trump's inauguration, report shows
Inaugural committee records filed with the Federal Election Commission show Venezuelan state-owned oil company PDVSA was one of the biggest corporate donors to events surrounding the swearing-in ceremony of President Donald Trump.
The socialist nation, whose people are struggling to get food and medicines, made a $500,000 donation, records released Wednesday show.
WILL RUSSIA'S OIL COMPANY TAKE OVER U.S. CITGO? LAWMAKERS RAISE ALARM
PDVSA made the donation through a U.S. affiliate, Citgo Petroleum, soon after offering a nearly 50 percent stake in Citgo to the Russian oil giant Rosneft as collateral for a $1.5 billion loan, The Guardian reported.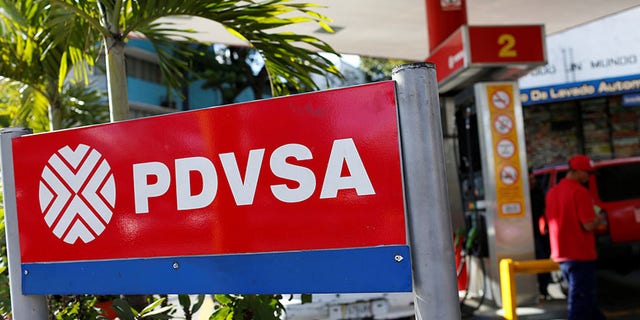 The donation topped that of some U.S. corporate giants including Pepsi ($250,000), Walmart ($150,000) and Verizon ($100,000) and was on par with the likes of JP Morgan Chase and Exxon, which each donated $500,000. It came in under Bank of America's $1 million contribution.
VENEZUELA OIL COMPANY PDVSA DELAYS BOND PAYMENTS
Even while accusing the U.S. of trying to overthrow him, Venezuelan President Nicolas Maduro has been careful not to antagonize the new U.S. president. But the Trump administration has recently stepped up criticism of Venezuela's government. In February, Trump met with the wife of a jailed opposition leader at the White House and on Tuesday the U.S. State Department issued a statement decrying violence against protesters.
"Those responsible for the criminal repression of peaceful democratic activity ... will be held individually accountable for their actions by the Venezuelan people and their institutions, as well as the international community," the statement read.
VENEZUELAN AUTHORITIES SEIZE GENERAL MOTORS FACTORY AMID DEEPENING TURMOIL
Tens of thousands of Venezuelans took the street Wednesday to protest Maduro and demand new elections, denouncing what they deem a steady slide toward authoritarianism coupled with pressing economic woes that include triple-digit inflation, vast food shortages and a rise in violence.
The South American nation has the world's largest oil reserves and once commanded a booming economy, but those days are a distant memory to Venezuelans who accuse Maduro of pilfering the nation's oil wealth.
VENEZUELA BRACES FOR 2ND DAY OF PROTESTS, WITH 3 DEAD AND NEARLY 60 INJURED
PDVSA recently put up a nearly 50 percent stake in Citgo as collateral for a $1.5 billion loan from the Russian company Rosneft, drawing criticism from U.S. legislators who worry a default by Citgo would allow Russian leader Vladimir Putin to get a foothold in the American oil industry.
"We are extremely concerned that Rosneft's control of a major U.S. energy supplier could pose a grave threat to American energy security," six senators wrote in an April 4 letter to the U.S. Treasury secretary.
The AP contributed to this report.