Utah national guardsman had surprise sit down with Obama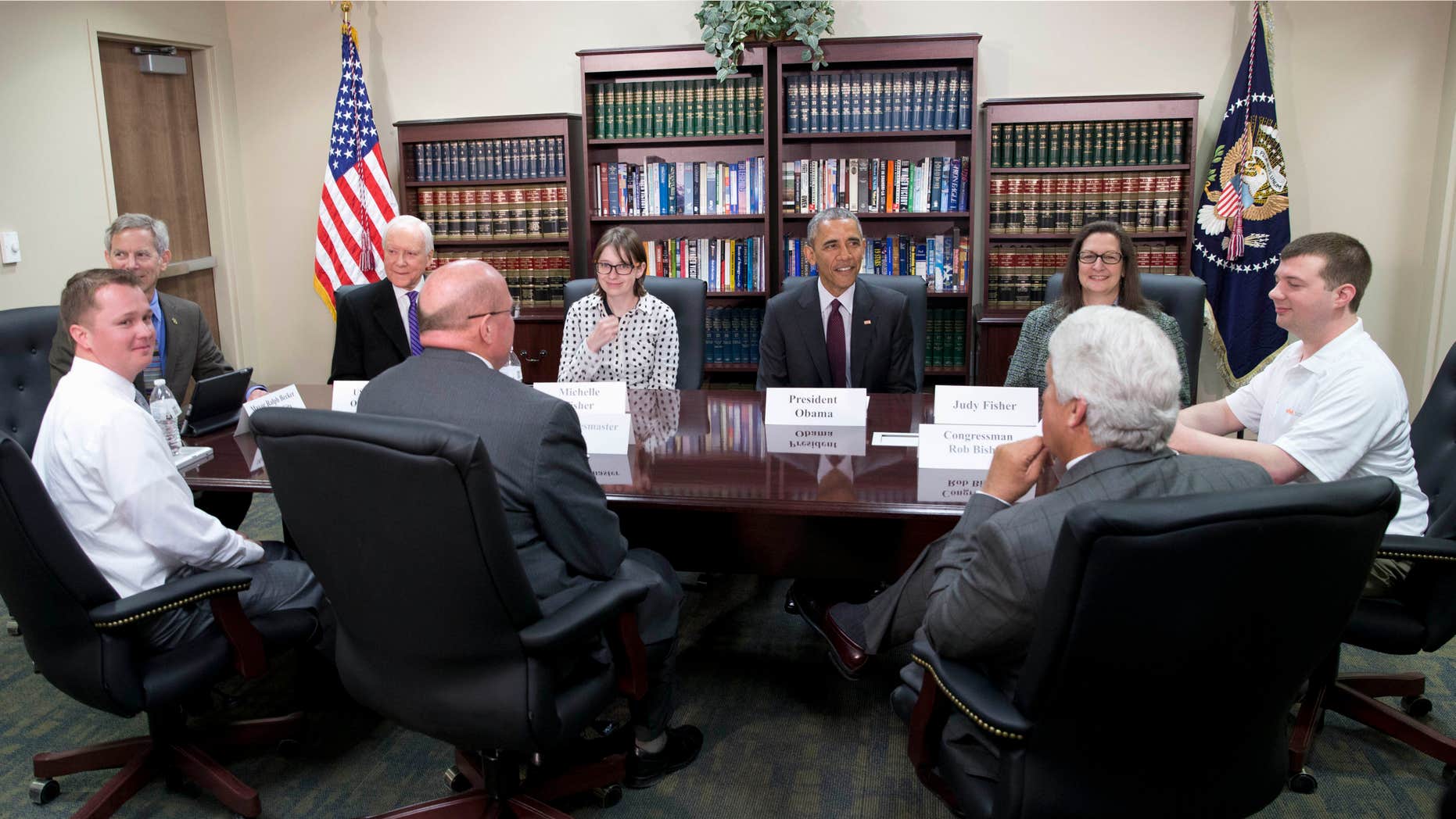 A Utah donned man donned a white polo shirt and drove to Hill Air Force base last week for a surprise meeting with President Obama.
Lance Futch, 26, was led to believe he was driving to the base for a chance to be in the audience during a news conference with a "senior White House official." What he did not expect was to be seated at a table just one seat away from the president.
"If I had known it was my commander-in-chief, I definitely would have been wearing my blues," said the national guardsman, referring to the Air National Guard's dress uniform.
Futch said he was shocked when he found out the senior official turned out to be the president.
That's just amazing," said Futch, describing the experience of talking with not only Obama but U.S. Sen. Orrin Hatch, U.S. Rep. Rob Bishop and Salt Lake City Mayor Ralph Becker.
The White House had asked Vivant Solar, a Lehi-based company, to send a representative with military affiliation to the base during Obama's visit last week.
The company chose Futch, who is serving his fourth year in the Utah Air National Guard and designs solar cells.
Futch, an Orem, Utah resident, said Obama personally asked him questions about Vivant Solar and whether solar energy is a career opportunity for veterans.
He told the president that it's a growing industry and a great opportunity for a stable career path after the military.
"We're always going to have a sun," Futch told the AP on Wednesday.
At the Hill Air Force Base, Obama announced the expansion of solar energy training programs to ten military bases from the current total of three.
The Associated Press contributed to this report.