Utah man freed from Venezuela jail returns home to Salt Lake City
NEWYou can now listen to Fox News articles!
Josh Holt, the American man who was freed on Saturday after spending nearly two years in a Venezuelan jail, returned home to Utah on Monday with his wife.
Holt, 26, was greeted at Salt Lake City airport Monday by a cheering crowd of family members, politicians and friends holding colorful signs with messages like, "We never gave up." They sang the national anthem together as Holt's grandmother draped an American flag around his shoulders.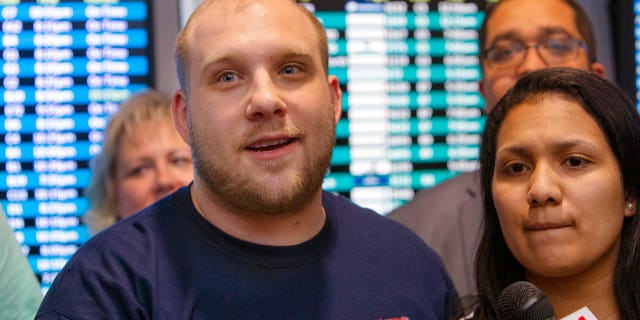 "Today we're not going to take any questions, as you guys all know it's been very, very long three or four-- I'm not sure how many days it's been," Holt said at the airport. "We've gotten maybe four hours of sleep in four days, but I just wanted to publicly say thank you to all the people here."
Holt and his wife, Thamara Candelo, attended another welcome home event at Riverton's Old Dome Meeting Hall less than an hour after he arrived in the Utah city.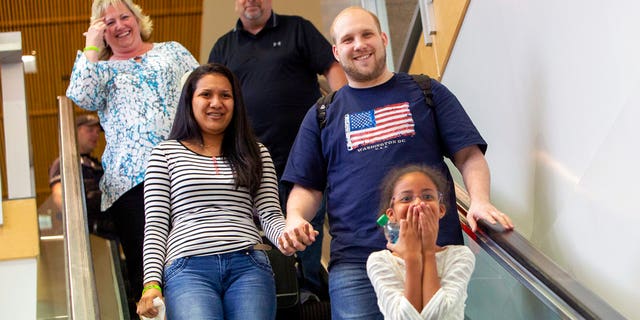 Candelo's daughter, 7-year-old Nathalia Carrasco, was also at the Salt Lake City homecoming. The child had been living with Holt's mother, Laurie Holt, since February. Candelo's other daughter, Marian, traveled with the couple from Caracas.
UTAH MAN INCARCERATED IN VENEZUELA JAIL IS ON HIS WAY HOME, OFFICIALS SAY
Holt traveled to Venezuela in June 2016 to marry his fiancée whom he met on a website for Mormon singles. They were awaiting their U.S. visas when Venezuelan authorities took them into custody and accused them of stockpiling weapons. Venezuelan authorities suggested they were part of a U.S. plan to overthrow President Nicolas Maduro.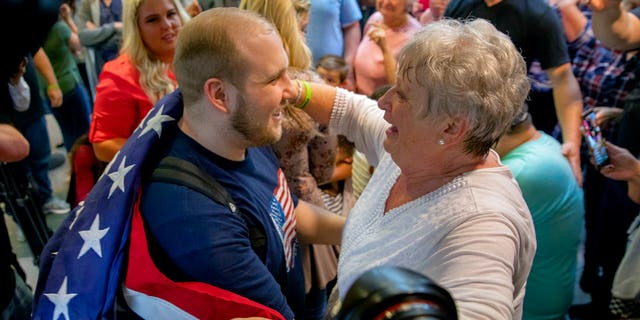 President Trump announced on Saturday Holt was released and headed to Washington, D.C. Trump then met with Holt in the White House.
Utah Sen. Orrin Hatch's office said in a statement that he couldn't be more honored to reunite the Utah native with his family. Hatch's office also thanked Tennessee Sen. Bob Corker for his "pivotal efforts" and the Senate Foreign Relations Committee for its role.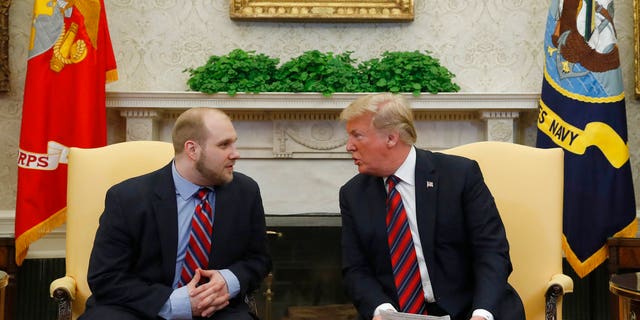 Laurie Holt said her son is in good health but lost weight, suffered a number of bronchial problems in prison and has a rotten tooth that needed checking out. Caleno has more serious pain issues on one side of her body.
"He's not the same Josh that left," said Laurie Holt. "He just doesn't quite have that sparkle back yet in his eyes. He'll come back, I know he will. We just have to give him time."
Fox News' Kathleen Joyce and The Associated Press contributed to this report.