US terror attacks common denominator: Anwar al-Awlaki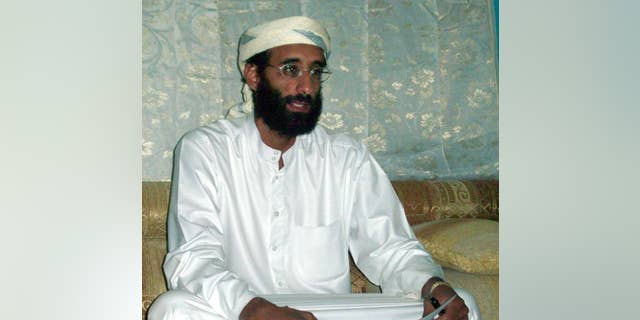 NEWYou can now listen to Fox News articles!
NEW YORK – Five years after Anwar al-Awlaki (ahn-WAHR' al-aw-LAH'-kee) was killed by an American drone strike, he keeps inspiring acts of terror.
Investigators say a bomb that injured more than two dozen people in New York a week ago was the latest in a long line of incidents in which attackers were inspired by al-Awlaki, an American imam who became an al-Qaida propagandist and was killed in Yemen.
Terror experts say al-Awlaki's online videos have inspired attackers including the brothers behind the Boston Marathon bombing.
Federal terrorism charges against New York bombing suspect Ahmad Khan Rahami say a bloodstained notebook found on him after he was arrested included passages praising al-Awlaki. And Rahami's father says he went to authorities two years ago partly because he was concerned about his son's admiration for al-Awlaki.