US soldier in firefighter gear surprises daughters after yearlong deployment in Afghanistan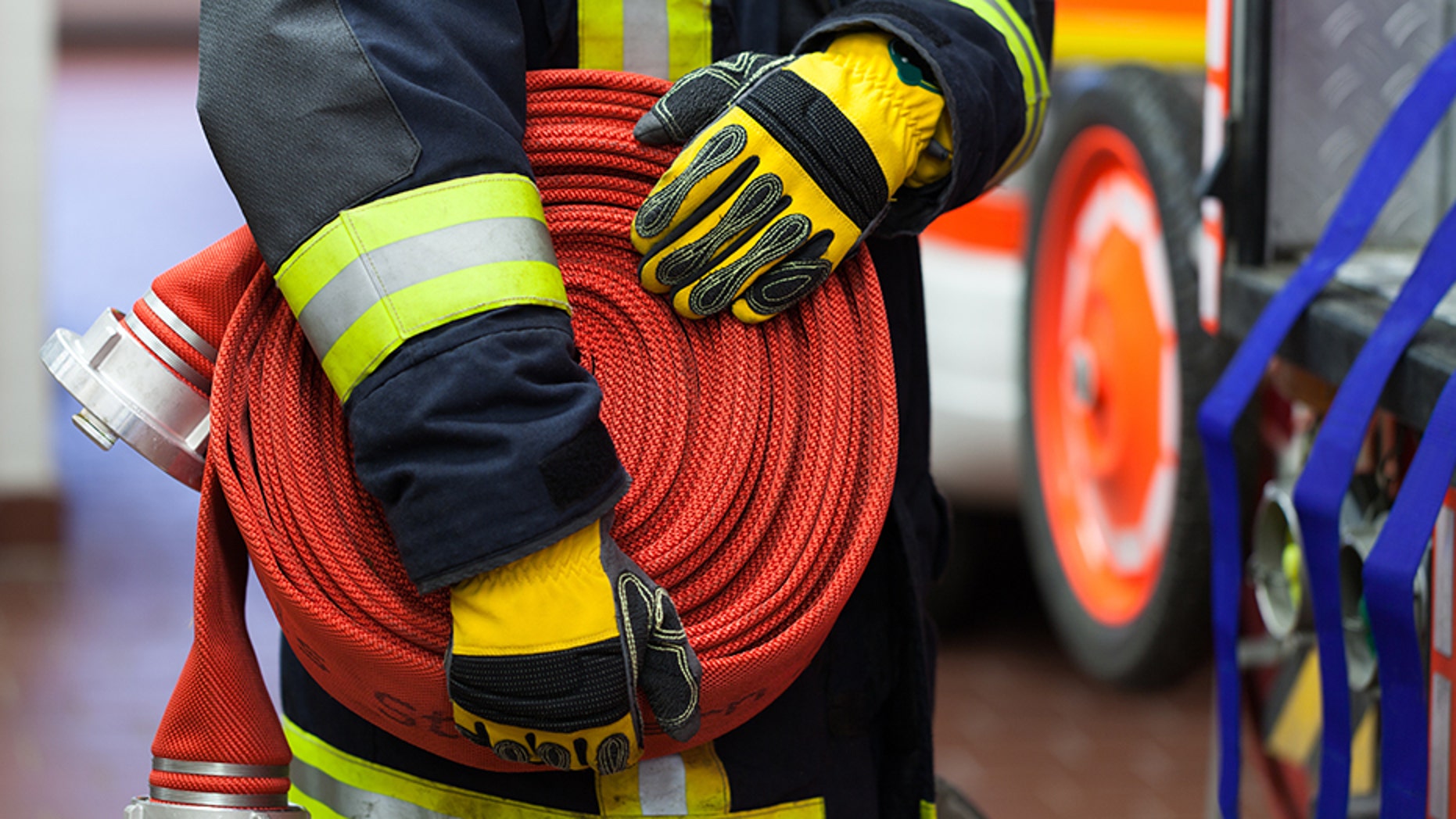 A U.S. soldier pulled off a sweet reunion Easter weekend when he dressed as a firefighter to surprise his daughters after a yearlong deployment in Afghanistan.
Sgt. First Class Terry Gottke, a national Guardsman, returned home to Ohio for the holiday after spending the last year stationed in Afghanistan. He has served in the military for 13 years.
Brittany Gottke, his wife, told KTVU the couple's daughters, Tawny, 7, and Brea, 5, have missed their father during the time. She revealed Tawny had health issues during her father's deployment.
"We are happy he is home. The last year has been really tough. The girls will not let him out of their sight," Brittany Gottke told KTVU.
The couple, who are both firefighters with the Wayne Township Fire Department, decided to surprise the girls on Gottke's return. Gottke put on his firefighter gear and arrived at the family's home in a fire truck.
The two girls were captured on video watching the fire truck as it stopped and Gottke walked over and took off his helmet.
"Daddy!" Tawny screamed as she and her sister ran over to hug Gottke.
"Who is that, Tawny?" their mom asked.
"Daddy!" she screamed again, still squeezing her father.
Gottke then told the girls, "I don't have to go back!" to which Tawny screamed, "Yeah!"
The video of the sweet surprise was posted on Facebook on Saturday, garnering more than 272,000 views as of Tuesday.