US Navy to lower fitness standards as it looks to boost headcount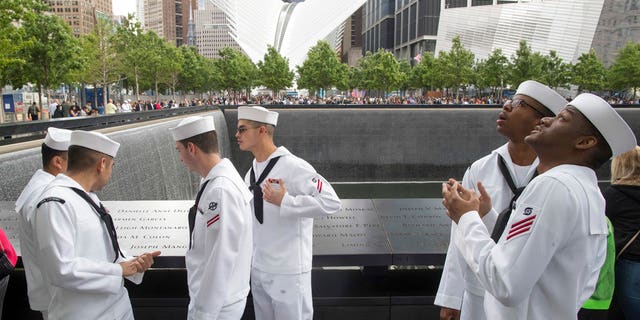 The U.S. Navy this week announced it will scale back its physical fitness requirements, thus giving a clean slate to nearly 50,000 sailors with fitness failures on their records.
Under new rules set to take effect March 31, Navy commands have been instructed to "stop discharging sailors for fitness failures and to cancel any pending discharges," the Navy Times reported.
Previously, sailors were forced to leave the Navy if they failed two fitness assessment tests in a three-year period. The tests graded sailors based on their age, number of push-ups, sit-ups and percentage of body fat. Sailors who failed the fitness test were deemed ineligible for advancement.
The Navy kicked out some 1,700 sailors for failing two fitness tests within a three-year period, the Navy Times reported, citing officials. By summer 2017, more than 43,000 sailors had at least one failure within the previous three years while another 5,477 had at least two failures.
The new lax regulations are part of the Navy's broader effort increase its headcount by more than 4,100 by next September. Sailors who have previously failed their fitness tests will be allowed to stay in the Navy until the end of their enlistment.
"The goal of the Navy's physical readiness program is to maintain a minimum prescribed level of fitness necessary for world-wide deployment and to maintain a sailor's long-term health and wellness," the chief of naval personnel wrote.
The Navy previously reworked its requirements in 2015 to ease rules on body fat and relax consequences for failure. Per implementation of the new initiative, every sailor's record will start fresh Jan. 1, but the new rules will be applied in spring for those not meeting the new fitness standards.