US durable goods advance modest 0.7 percent in March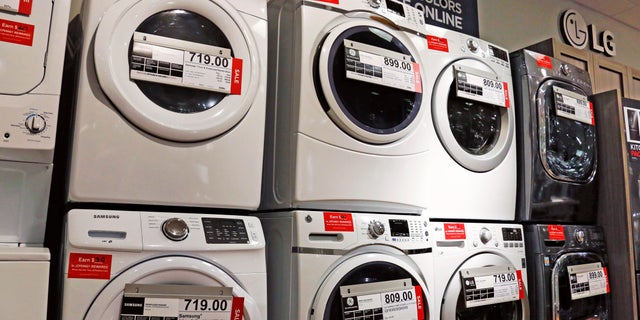 WASHINGTON – Orders for long-lasting manufactured goods posted only a modest gain in March as a key category that tracks business investment plans remained weak.
The Commerce Department says orders for durable goods rose a slight 0.7 percent in March, the weakest showing since a 0.9 percent decline in December. The strength came from big increases in the volatile categories of commercial aircraft and military aircraft which offset a drop in demand for motor vehicles.
The category that serves as a proxy for business investment plans edged up a slight 0.2 percent, the third straight month that this key category has shown weakness.
Manufacturers are hoping for a rebound this year after recent struggles with a strong dollar cutting into exports and cutbacks in the energy sector.
Andrew Hunter, an economist at Capital Economics, said that while the durable goods report was weaker than expected, he still believed the conditions were favorable for a rebound in manufacturing in coming months, a gain that should support improved overall growth, as measured by the gross domestic product.
"With measures of both business and consumer sentiment still at a high level, we expect GDP growth to pick up over the coming months," he said in a note to clients.
The government will report on overall economic activity in the January-March quarter on Friday and the expectation is that overall growth, as measured by the gross domestic product, slowed significantly to a rate of 1 percent or less after GDP expanded at a 2.1 percent rate in the fourth quarter. However, economists believe there will be a rebound in the current April-June quarter to perhaps 3 percent.
The slowdown in the first quarter reflected in part weather-related factors involving an unusually warm February which cut back on demand for utility production.
In March, orders for commercial aircraft rose 7 percent while demand for defense aircraft was up an even bigger 26.1 percent. Demand for motor vehicles and parts fell for a second month.
Demand for machinery slipped 0.2 percent while orders for computers fell an even bigger 3.8 percent.
Durable goods are items expected to last at least three years, ranging from household appliances to battleships.