University at Albany students get probation for falsifying hate crime incident
Two former University at Albany students who falsely reported a hate crime on a bus were sentenced on Friday to three years of probation.
Asha Burwell and Ariel Agudio were also sentenced to 200 hours of community service, The Daily Gazette reported. They were convicted in April on two counts of falsely reporting an incident and faced up to two years in jail. However, the judge saw no reason to sentence the women to jail time because they had faced "significant consequences" already.
"I don't think there's any benefit in sentencing you to a jail term. No benefit for society and no benefit for you," Judge Roger McDonough said.
NY COLLEGE STUDENTS WHO CLAIMED TO BE VICTIMS OF RACIST ATTACK CHARGED
Agudio, Burwell and Alexis Briggs got into a physical confrontation with a group of men on a CDTA bus on Jan. 30, 2016. They called 911 shortly after the incident and told police the men called them the "N word" and "[expletive] ratchet." Cameras on the bus captured the assault, but not of offensive words the women claimed the men said.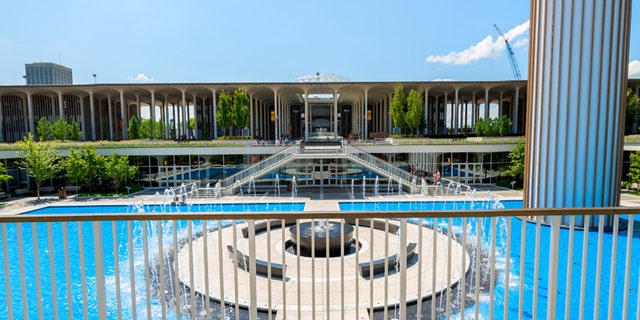 People on the bus also recorded cellphone videos of the incident that allegedly captured bystanders yelling slurs at them. Mark Mishler, Agudio's attorney, said in an interview that the offensive phrases included people calling them "[expletive] ignorant" and saying they should "get a job."
Briggs pleaded guilty to disorderly conduct last summer. She apologized for lying about the incident and received 100 hours of community service, according to the Daily Gazette. She also did not have to testify against Agudio and Burwell.
Briggs was suspended from the university for two years after the incident. Agudio and Burwell were expelled last May.
FRATERNITY SUSPENDED AT UNC CHARLOTTE FOR HAZING ALLEGATIONS
McDonough said the women's actions hurt people involved in legitimate hate crime cases.
"What's clear...is you chose to selfishly manipulate the village, just like the boy who cried wolf," McDonough said in the courtroom.
However, attorneys for both women said justice was not served.
"I think there's no question that Ms. Agudio and Ms. Burwell were prosecuted, brought to trial and convicted, and now sentenced because they dared to say that they experienced a racial incident," Agudio's attorney Mark Mishler said after the sentencing.
The attorneys have 30 days to file appeals on behalf of Agudio and Burwell, otherwise the women will be on probation until June 16, 2020.