Union gripe brings federal labor agency into marijuana debate for first time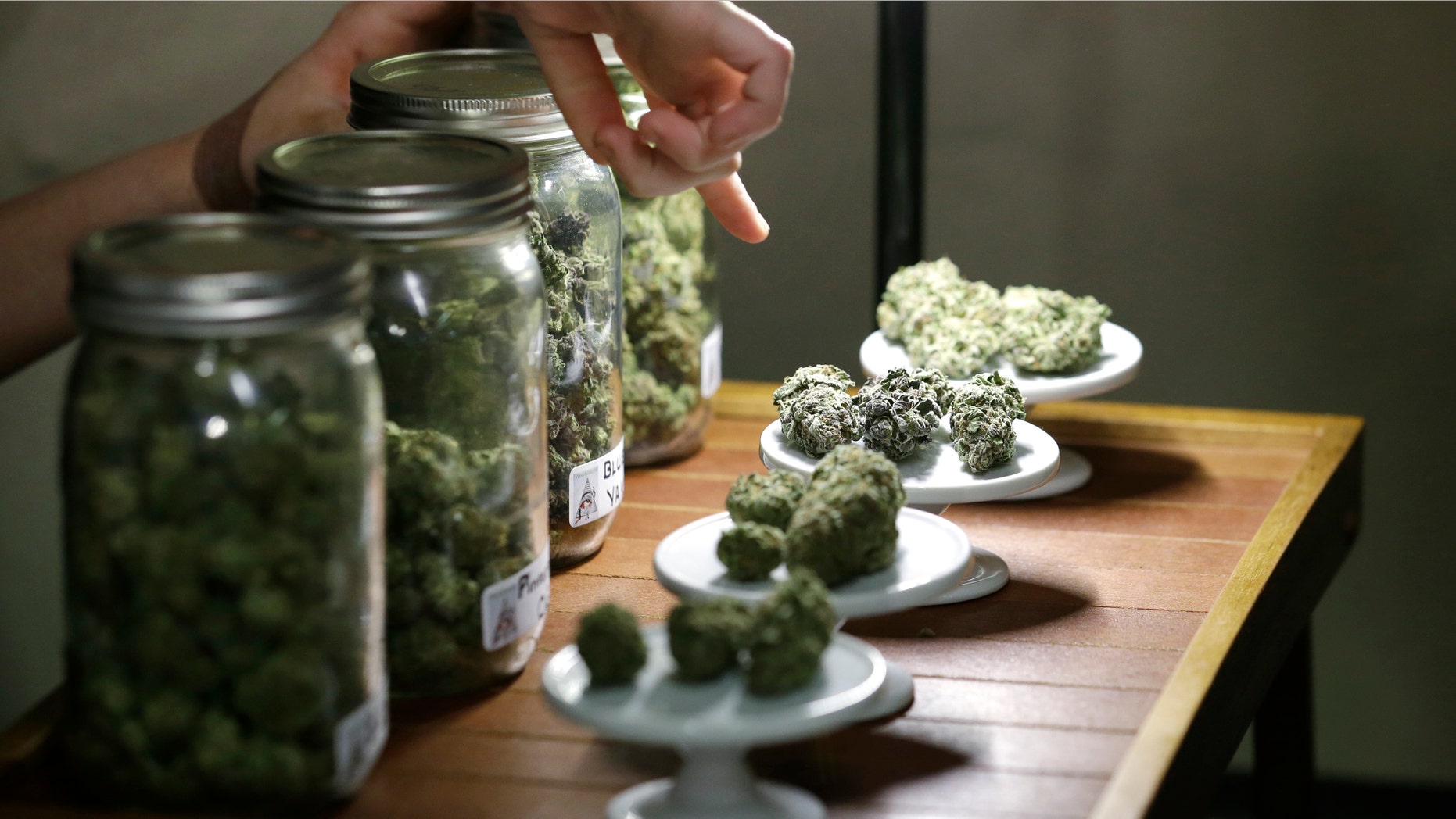 The federal government's latest mixed signal on pot stems from Maine, where a medical marijuana dispensary has settled charges alleging violations of the National Labor Relations Act and the rights of its employees.
The National Labor Relations Board agreed to hear claims of union-busting at the Wellness Connection of Maine, and although the case was settled first, the board's willingness to hear it was yet another tacit acknowledgement of the industry's legitimacy. Although the federal government considers pot illegal, whether for recreational or medical use, new state laws legalizing it have forced federal authorities to address a variety of conflicts. Notably, the Justice Department has agreed to help banks — barred by money laundering statutes from working with drug dealers — find a way to do business with marijuana merchants in Colorado and Washington.
"The conflict is federal labor law, which has a broad definition of employees, and we have to accommodate that with federal criminal law, which makes working with marijuana a crime," said Kenneth Dau-Schmidt, a professor of labor and employment law at Indiana University. "That is some recognition that federal law may give these employees rights even though federal law may also say what they're doing is illegal."
[pullquote]
Dau-Schmidt said federal courts and agencies such as the NLRB face a "quandary" because federal laws are in conflict. The workers' right to organize must be protected, but in this case they are employed in an industry the federal government deems illegal. Asked if cases like these will force the government's hand regarding medical marijuana, Dau-Schmidt declined to speculate "too far" into the future, but added that similar issues in other arenas are likely to arise.
"This is going to crop up not only in banking, labor, employment law, tax issues," he said. "I'm sure you're going to see similar conflicts in other areas."
Matt LaMourie, an attorney who represented Wellness Connection, confirmed to FoxNews.com that a settlement had been reached between the Maine firm and the NLRB, adding that the United Food and Commercial Workers International Union (UFCW) had "blessed" all terms of the undisclosed agreement. The union, which the workers had sought to join, voluntarily withdrew 21 of 29 unfair labor practice charges it filed against the company last year, LaMourie said.
The independent agency's role in the case doesn't show some level of federal recognition of the medical marijuana industry, he said.
"My sense is the NLRB is going to evaluate cases brought to them on a case-by-case basis," LaMourie told FoxNews.com. "I don't think this represents some sweeping mandate, not at all … This isn't a victory for the union by any stretch of the imagination."
UFCW officials, meanwhile, said the allegations began last February, when workers from an Auburn cultivation site led a walkout in protest of the company's unlawful practice of applying pesticides. The NLRB was then prepared to issue a complaint related to interrogation and solicitation to oppose the union.
The UFCW, which represents more than 1.3 workers in the retail, meatpacking, food processing and poultry industries, also represents thousands of medical marijuana workers in six states and the District of Columbia. Those members primarily work in dispensaries, coffee shops, bakeries and growing/training facilities. In 2009, medical marijuana dispensaries were legalized in Maine and Wellness Connection serves as the state's largest medical marijuana distributor.
"Only by sticking together, we were able to find the strength to speak out about the gross violations that we saw at work," Jenifer Moody, a former Wellness employee included in the charges, said in a statement. "By fighting for our union, we are protecting our customers and shaping the medical marijuana industry into a safe and well-regulated industry that provides good jobs and needed medicine for our community. I am proud of what we workers have done, and glad to see the NLRB validate our charges against this company."
Evan Yeats, a spokesman for the union, told FoxNews.com that the settlement speaks to the undeniable "fundamental rights" to all U.S. citizens.
"What it's saying is that regardless of the industry you work in, American workers have fundamental rights," he said. "And that includes the right to stick together and speak as a group."